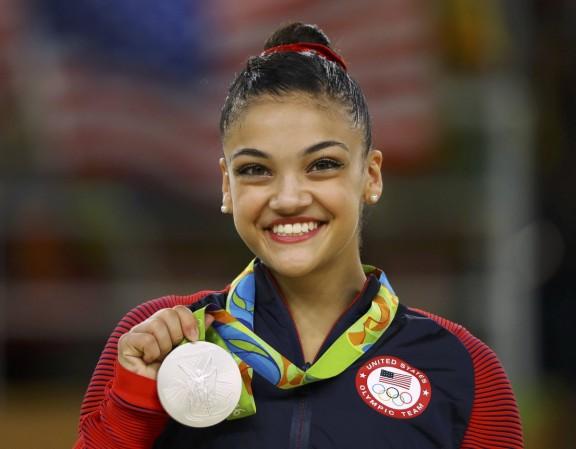 The Season 23 finale of ABC's dancing reality show Dancing with the Stars was aired on Tuesday, and the grand event saw Laurie Hernandez and her dancing partner Val Chmerkovskiy taking home the Mirror Ball Trophy.
Hernandez, who has been a frontrunner since the beginning of the season, thanked everyone for their support. "I just want to thank everyone for the support and riding along this crazy roller coaster," Hernandez said, and Chmerkovskiy added: "To all the kids out there, you don't have to wait until you're grown up to change the world."
The second place went to James Hinchcliffe, who praised his dancing partner Sharna for making it look like he knew how to dance.
Interestingly, both Hinchcliffe and NFL superstar Calvin Johnson, who also made it to the finale, were initially considered underdogs. But they worked hard to impress the judges, and also had massive support from the audience.
The finale was a two-night event that began on Monday. It featured the elimination of country singer Jana Kramer and her dancing partner Gleb Savchenko, who was battling flu.
After their Monday's performance, Savchenko apologised to Kramer for stumbling during their final performance act. But she doesn't hold him responsible for getting her eliminated.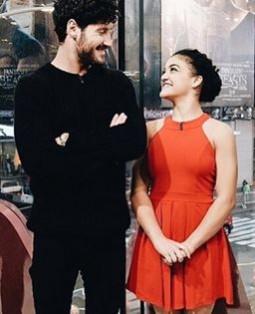 "I said, 'It's okay.' The amount of times I've messed up … I even did a little mess up in the routine too, but it's okay," she told reporters. "We had an incredible journey. It's not about the last dance, it's about the full package. We had standing ovations and perfect scores. We killed it."
Season 23 had other notable personalities such as Amber Rose, Maureen McCormick, Terra Jole, Marilu Henner, Vanilla Ice, Jake T. Austin, Babyface, Rick Perry, and Ryan Lochte.