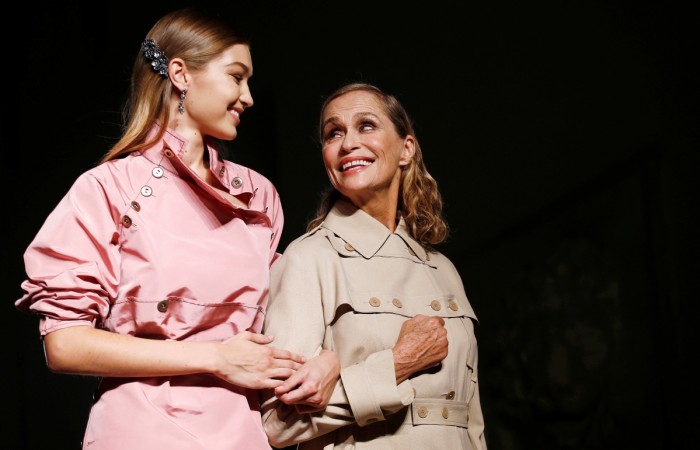 Calvin Klein is just melting our hearts. The American fashion brand has roped in 1970s sex symbol Lauren Hutton, 73, as the face of its new underwear campaign, along with other models like Rashida Jones and Kirsten Dunst.
Calvin Klein's new spring campaign, with a tagline "Calvin Klein or nothing at all", features numerous models aged between 18 and 73, handpicked by Sofia Coppola, who also shot the campaign. The black and white campaign video also features Laura Harrier, Natalie Love, Chase Sui Wonders and Maya Thurman-Hawke, apart from Dunst, Hutton and Jones.
The video shows the models lazying around in their intimates, glancing at the camera. Apart from a video that features all the models, there are separate videos of each model, where they talk about their first kiss, crushes, and more.
Hutton not only looks classy in the video, but is adorable talking about a pick-up line that worked on her in the past. She says a guy with "great electric blue eyes" once used a very corny pick-up line on her and she thought it was "fabulous."
Take a look at the video.
The new ad campaign is a welcome change from what Calvin Klein usually brings to the table, especially with young models. In the past, the brand's campaigns have been fronted by the likes of Kendall Jenner and Justin Bieber.
Meanwhile, Hutton's new role comes after she made an appearance for Bottega Veneta's Spring 2017 show in September alongside Gigi Hadid. The appearance created quite a stir and was one of the talking points of Milan Fashion Week.
Here's the Calvin Klein campaign for its Spring collection: