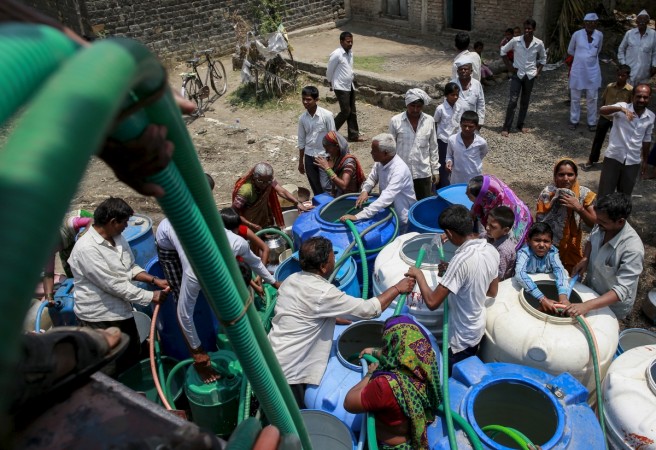 A 45-year-old woman in Maharashtra's drought-hit Latur district died after standing in queue for two hours for water on Wednesday. Kevalbai Kamble was taken to a government-run hospital in the district immediately after she collapsed, but was declared dead on arrival.
Maharashtra has been facing heat waves, just like Odisha, Telangana and other states. Many have also died of heat strokes in Odisha and Telangana.
Kamble was in queue near a borewell at Atola village in Chakur tehsil when she collapsed, a police official told the Press Trust of India. She was taken to the Government Medical College in Latur.
This is not the first time that people trying to fetch water have lost their lives in Maharashtra. In Beed district, around 130 km away from Latur, two children lost their lives recently while on their way to fetch water.
A boy, Sachin Kengar, 11, died after he slipped into one of the deep wells on his way to get water last month. Another child, Yogita Desai, 12, died last month after she reportedly made at least five trips to a water pump near her home. Desai had been suffering from dysentery as well.
Multiple trains laden with water have been sent to Latur, the worst hit region in Marathwada, as dams in the area have only 2 percent water in them and other sources of water have also dried up.
In Beed, which is equally affected by the water crisis, local administrators were recently suspended for selling water tankers meant for the residents to businessmen for as low as Rs. 2,000, India Today reported.