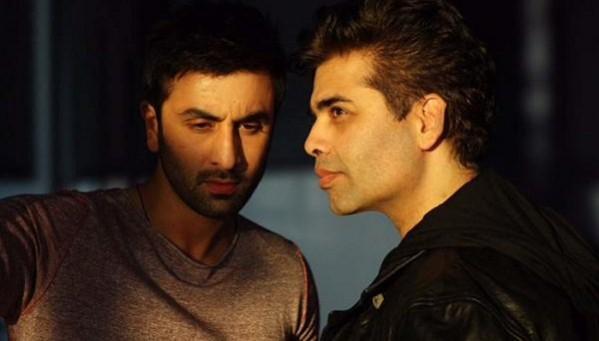 Karan Johar and Ranbir Kapoor's collaboration for Ae Dil Hai Mushkil did really well as the movie had impressed fans and critics. Now, movie lovers were excited for their next movie, as per reports, but it looks like the latest update will disappoint them.
KJo, who is celebrating his 45th birthday today, has spoken to Hindustan Times and denied the reports. He said: "No, nothing like that is happening. This is all conjecture and absolutely untrue stories. I don't even know what I'm making next. Right now, I'm giving it some thought. I'm dying to decide what I want to direct next, but a debate is on between many thoughts and ideas."
Earlier, the reports said that Karan would direct a star-studded love story and it would feature Shah Rukh Khan and Ranbir Kapoor. It further said that the filmmaker was in search for the leading lady and it would have been either Deepika Padukone or Katrina Kaif.
According to Deccan Chronicle's old report, it was said that SRK and Ranbir would play brothers in the film, which was said to be a love traingle, something KJo has found more interesting of late. In Ae Dil Hai Mushkil, the duo shared the screen for some time as SRK made a special appearance in it. He was Aishwarya Rai Bachchan's husband while Ranbir was her love interest.
At the moment, Ranbir is busy shooting the biopic of Sanjay Dutt. He will also be seen in Anurag Basu's Jagga Jasoos opposite ex-girlfriend Katrina Kaif. Recently, it has been reported that the duo was supposed to shoot a song for Jagga Jasoos but it got cancelled as Ranbir has currently transformed his look for Sanjay Dutt's biopic.