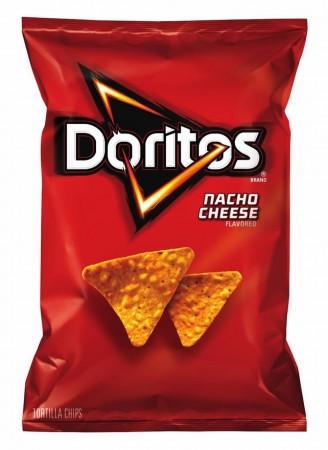 Earlier this week, right after the Halloween, a rumour claimed that Ebola infected workers at the Doritos factory have contaminated thousands of bags of Doritos chips that are now on retail shelves. The rumour reportedly started by 4chan users soon spread like 'wildfire.'
The false report that was soon found to have been a hoax was even slammed by Frito-Lay, the maker of the popular cheese chips. The company in a statement on Twitter also denied that any of its products were tainted with Ebola.
A New York Daily News report noted that the latest Internet hoax that was started on Sunday felt credible as the 4chan as users spread the story using photoshopped images of CNN and Fox News. Citing the fake media reports, the 4Chan hoax claimed that the Ebola virus could be found in bags of Doritos.
The screenshot of fake CNN report stated: "Doritos Factory Tests Positive for Ebola earlier. Thousands of bags of chips contaminated."
Similarly the hoax report by Fox News noted: "Three employees at a Doritos factory in California tested positive for the ebola virus on Sunday."
Soon after this, the hoax report went viral after users started spreading the news under hashtag #ebolaindoritos and additional threads on Reddit Sunday.
There are several fake stories claiming that Doritos workers suffering from the virus have created an internal epidemic and inadvertently have infected thousands of bags of chips, and the public should be alarmed started trending.
A Buzzfeed report observed that one of the fake reports claimed that Doritos' "floor manager Chris Poole" has been tested positive. Coincidently Poole is not a Doritos worker but is the name of one of the founders of 4chan website.
A Inquisitr report calling the story an elaborate hoax noted that "the rumors spread like wildfire, and with each post on the thread, it evolved into an even more elaborate claim meant to scare the cheese from the public."
The hoax reportedly gained even more authenticity after some readers posted photos of people with rashes - claiming they had recently consumed a bag of Doritos chips.
Ebola Hoax,Panic Alert
While it really difficult to control the pranksters, but an informant public can very well stop such false reports from spreading. It should be noted that Ebola is a hemorrhagic fever or EHF and is spread by direct contact with any type of body fluids of the infected person.