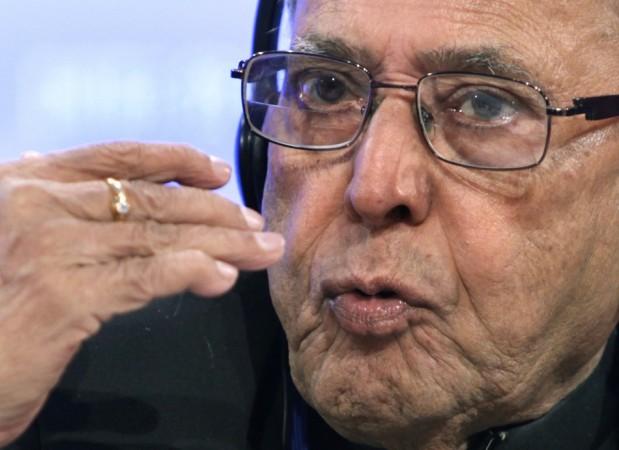 Political rumour mills have been in complete overdrive about the Congress' Presidential choice, as the ruling party has been maintaining a low-profile over its nominee. However, reports suggested that Finance Minister Pranab Mukherjee is emerging as the strong frontrunner for the top post.
The latest from the political rumour mills are that a section of the BJP members are lobbying for Senior BJP leader Jaswant Singh's candidature for the Vice-President post, in return for giving consensus to the Congress' Presidential candidate.
Meanwhile, Jaswant Singh met Samajwadi Party (SP) chief Mulayam Singh Yadav at his residence, which led to rumours as the race for Rashtrapati Bhavan heats up. Yadav hasn't revealed on which party's candidate he would support.
Congress President Sonia Gandhi has also called upon West Bengal Chief Minister Mamata Banerjee for a meeting over the Presidential polls. Banerjee reached New Delhi on Tuesday and will be meeting Sonia on Wednesday.
Mamata initially refused to support Congress' choice, the ruling party is likely to convince her to back its candidate.
Amidst speculations over his presidential candidature, Pranab called off his trip to Kabul. Congress is expected to officially announce its nominee for the top post soon, as the Election Commission is likely to issue notification of Presidential polls in the next few days.
Sources said that Congress is expected to make the announcement before Prime Minister Manmohan Singh kicks off his tour of Brazil and Mexico on June 16. In case of delay in announcement of candidate, the party is supposed to wait till the Prime Minister return to India.
On the other hand, Tamil Nadu Chief Minister J Jayalalitha and Odisha Chief Minister Naveen Patnaik have been pushing their favourite as well. Both the state Chief Ministers have been campaigning for NCP leader and former Lok sabha speaker PA Sangma for the president post.
Sangma, who is serious about running for the Rashtrapati Bhavansaid, said that he would never back out. He has been holding meetings with various political party leaders, including the BJP, seeking their support for his candidature. However, the BJP has not assured its support for him yet.
Meanwhile, the Congress held talks with its allies like DMK chief Karunanidhi, NCP chief Sharad Pawar and RLD chief Ajit Singh on the UPA's presidential candidate. The age-old national party has already convinced Karunanidhi to support its choice.
The Congress is also expected to conduct meetings with its key allies, Trinamool Congress and NCP, including Left and SP in the coming days.