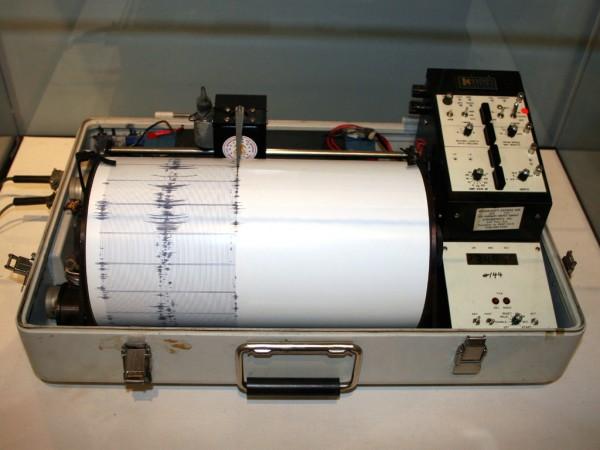 A late-night earthquake with its epicentre in Uttarakhand spread panic across northern India on Monday, with people in Delhi and several other places rushing out to the streets in fright. As the fear settled, people then took to social media to ask if Rahul Gandhi had given a speech somewhere, harkening back to his threat that there would be an earthquake if he spoke in Parliament against Prime Minister Narendra Modi.
Also read: Earthquake of 5.0 magnitude hits northeastern India
The earthquake, which measured 5.8 on the Richter scale, had its epicentre in Rudraprayag in Uttarakhand, and occurred at a depth of 10 km. Earthquakes in hilly regions often have fatal consequences — because they can lead to other natural calamities like avalanches — and that was the fear that was expressed at the time. However, there has been no concrete news of any major casualty so far.
Rudraprayag district disaster management officer Ashish Semwal was quoted by Hindustan Times as saying: "As of now we have received information of a person being injured and have dispatched an emergency ambulance service to Kalimath, though we are still trying to confirm if it (injury) is because of the earthquake." This was barely after midnight.
Soon after the earthquake, Union Home Minister Rajnath Singh asked for a detailed report, even as the National Disaster Response Force (NDRF) was put on alert. Some NDRF teams were then rushed to regions in Uttarakahnd from Ghaziabad to assess the situation and aid in rescue and relief work as and when necessary.
People joke about Rahul Gandhi
Soon after the earthquake, Twitter was flooded with people making fun of Congress vice-president Rahul Gandhi. The Congress leader had said in December last year that he was not being allowed to speak against Modi in the Winter session of Parliament, and if he did, there would be an earthquake.
Tuesday's tremors were closely followed by people either asking or positing that Rahul Gandhi had finally delivered his speech.
Some people joking abt earthquake occuring due to Rahul Gandhi's speech. Really insensitive. Don't make fun of victims of Rahul's speeches.

— Sagar (@sagarcasm) February 6, 2017