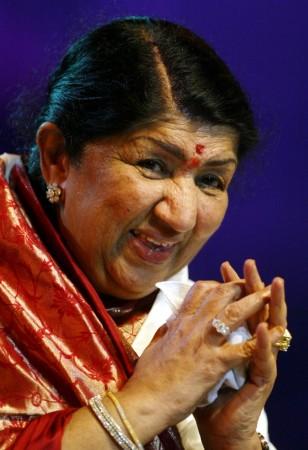 Legendary playback singer Lata Mangeshkar will receive the first "Hridaynath Award" on Sept. 28, as she turns 82.
Mangeshkar, better known as The Nightingale of India, will be awarded the first "Hridaynath Award," for excellence in the field of music.
The "Hridaynath Award," has been set up in the name of her younger brother and music composer, Hridaynath Mangeshkar.
Instituted by Hridayesh Arts, a Mumbai based socio-cultural organisation that was established on Oct. 26, 1990, the "Hridaynath Award" will be presented annually to individuals achieving eminence in their chosen field.
"The organisation was founded on October 26, 1990, the 53rd birthday of Pandit Hridaynath Mangeshkar, her younger brother and renowned music composer," Chairman of the Hridayesh Arts, Avinash Prabhavalkar, told the media.
The 82-year-old Empress of Melody started singing professionally in 1942. In her seven-decade long career, she has sung in over thousands of Bollywood movies and recorded in over 36 regional Indian and foreign languages.
In the year 1974, Mangeshkar was listed in "The Guinness Book of World Records" as the most recorded artist.
She was awarded the Padma Bhushan (1969), the Dada Saheb Phalke Award (1989), the Padma Vibhushan (1999) and the Bharat Ratna (2001) for her meritorious contribution to the field of music.
Bollywood actor Amitabh Bachchan will present the first "Hridaynath Award" to Lata Mangeshkar and the renowned film director Yash Chopra will preside over the function as chief guest.