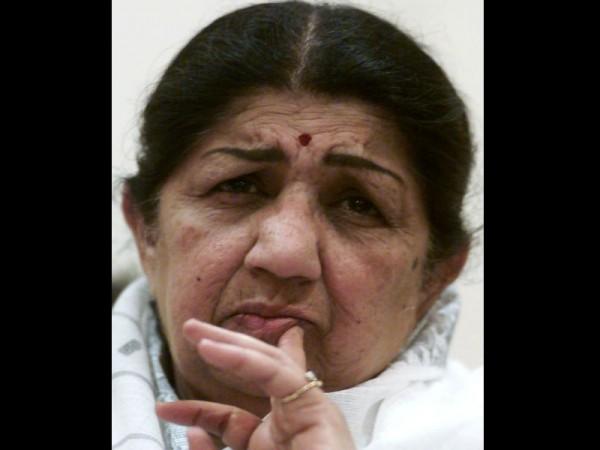 Comedian Tanmay Bhat raised many eyebrows with his latest video that shows him mocking Lata Mangeshkar and Sachin Tendulkar. While the "insulting" video triggered strong reactions from all corners, the veteran singer said that she has not even watched the controversial clip.
Lata seems to be unbothered about Tanmay's "funny" video, involving her and Sachin, and she said that she even does not know who the comedian is. "I have not seen the video, neither do I have any inclination to do so. I will not comment about it. By the way, I don't know who is Tanmay Bhat," Lata told SpotboyE when asked to comment on the controversy.
Although Lata appeared to be unaffected by the video, the report said that the singer was indeed disturbed by Tanmay's act. The report quoted sources saying that Lata was shocked to be targeted in the video as she had no such history with either Sachin or Virat Kohli.
Tanmay had posted the snapchat video on Facebook that showed him imitating Sachin and Lata simultaneously using a face-swap feature. The video started with the comedian (imitating Sachin) asking his fans whether they feel Virat Kohli is a better batsman than him. Then he mimicked Lata, saying that she feels Virat is indeed a better batsman than Sachin.
Then Tanmay threw some "insulting" comments on Lata, like- " Lata tai you are 5, 000 years old so stay the p---k out of this. Your face looks like someone has kept you in water for eight days."
"Jon Snow died, so you should also die," he added.