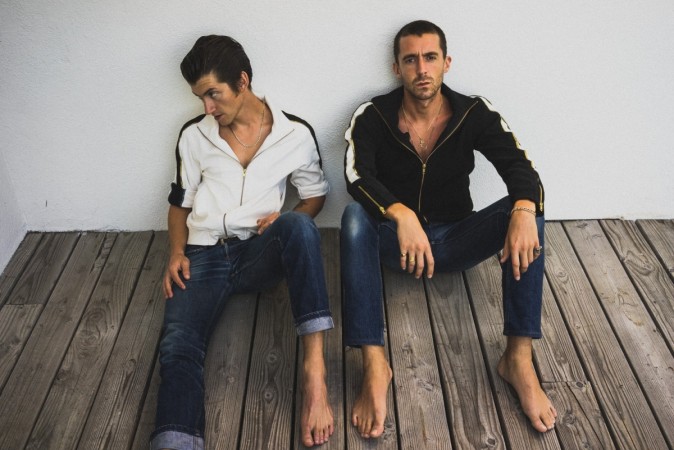 Finally, after a 8 year break, British indie rock supergroup The Last Shadow Puppets returned to performing live March 27, 2016, at Usher Hall, Edinburgh. What's more? The band released the fourth single, "Miracle Aligner," from their upcoming sophomore album, "Everything You've Come To Expect," the following day.
By the way "Miracle Aligner" sounds, it is quite evident that the band has developed a new sound while keeping in touch with their debut album, "The Age Of The Understatement." This progress in sound was first seen in "Bad Habits," the lead single from "Everything You've Come To Expect," and further followed up with "Aviation" and the title track.
Their Usher Hall show was the first time that the band played "Miracle Aligner" and a few other songs from their upcoming album on stage. Going by the positive crowd reactions, it can easily be said that the album is a much awaited one.
"Everything You've Come To Expect" was recorded last year at Shangri La Studios, California and will be released on April 1, 2016. Its songwriting was influenced from the likes of American soul singer Isaac Hayes and British new wave band The Style Council.
The band will be going on a world tour starting with a show in Paris March 29, 2016, to promote the album. Check out the tour schedule here and listen to "Miracle Aligner" below.