Xiaomi's festive sale dubbed as "Diwali with Mi" is already in its last leg of the journey, which means there's one last chance to make the most of the infamous Re 1 flash sale. Started on September 27, Xiaomi has completed four flash sales where it sold 12 items at Re 1 each. If you missed it, here's a final chance.
Xiaomi will once again, for the last time, host the Re 1 flash sale as a part of its Diwali celebrations in India. The sale will be held at 11 am and 5 pm on Friday, September 29, on the company's official website.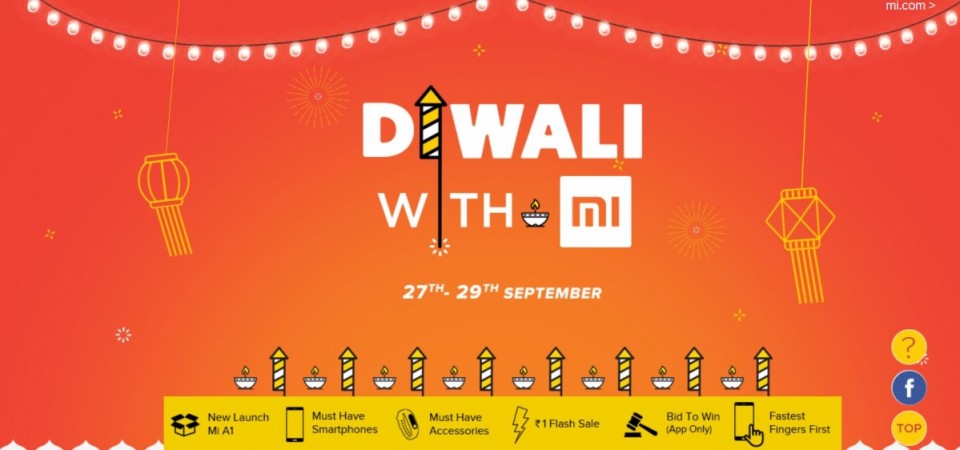 During both times, there will be different products on sale. The first flash sale in the morning will have the Redmi 4 Gold (2GB RAM+16GB ROM) worth Rs 6,999, Mi Business Backpack worth Rs 1,499 and Mi VR Play worth Rs 999, available at an unbelievable Re 1 each.
In case you miss that, there's another flash sale at 5 pm, which will have the following products for Re1 each.
Redmi 4A (2GB RAM+16GB ROM) worth Rs 5,999
Mi Bluetooth Speaker mini worth Rs1,299
Mi Selfie Stick worth Rs 699
It is not going to be an easy task to beat hundreds and thousands in the Re 1 flash sale. So it's best to follow some useful guidelines.
Re 1 flash sale tips and tricks
Firstly, make sure you login to your Mi account well in advance. Update your card details as well as shipping address to avoid last minute hassles. You can place a bid on all the items, but it is recommended to focus on one.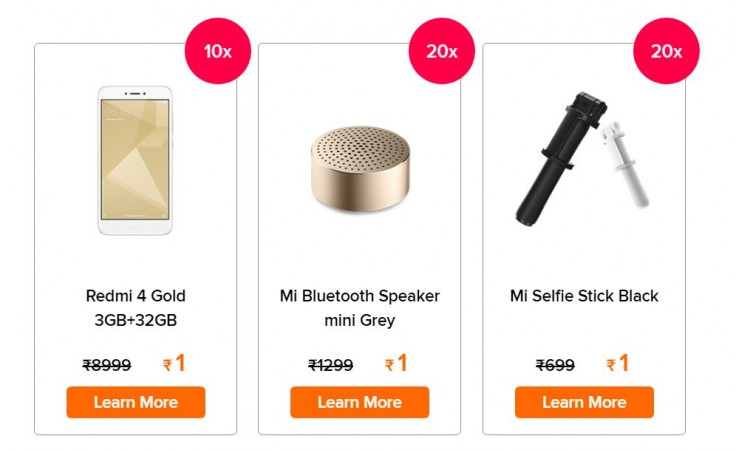 As soon as the Re1 flash sale begins at the specified time, act swiftly to bag the product. After successfully adding the product to cart, buyers have 2 hours to checkout. Products are available in limited quantities, and on a first come, first serve basis.
"Users who have successfully purchased products during this sale will be declared under the "₹1 Flash Sale" section on the Website and App," the company says.
Besides Re 1 flash sale, the last day of Diwali with Mi will also host other contests such as "Bid to Win" via app and "Fastest Fingers First" at 4 pm where customers get 15 minutes, 15 questions and a chance to win 15 surprise prizes.