The girlfriend of Las Vegas shooter Stephen Craig Paddock arrived in the United States from the Philippines days after the massacre and said that she had no clue her partner was planning something like this. Paddock had on Sunday, October 1, gunned down about 59 people and injured over 500 during a music festival.
Marilou Danley, who was Paddock's partner and lived with him, had earlier been named as a "person of interest" by the police even though they had said that she is unlikely to have a role in the killings. Danley, through her lawyer, said that the 64-year-old gunman "never said anything to me or took any action" that may have given a hint of the killings he planned.
"I loved him and hoped for a quiet future together with him," BBC quoted her as saying. She added that she was shocked at the "horrible unspeakable acts of violence."
The police had earlier said that they would question Danley on her visit to the Philippines as they wondered if Paddock had urged her to leave the US before he went on the rampage. To this the 62-year-old said that Paddock had surprised her with a "cheap ticket" a few days ago to visit her family.
"Like all Filipinos abroad, I was excited to go home and see family and friends. While there, he wired me money which he said was for me to buy a house for me and my family," she said.
As the probe into the Las Vegas shooting continues, the focus shifted to Danley after it came to light that Paddock had transferred $100,000 dollars to her. Answering questions on the wired money 62-year-old Danley said: "I was grateful, but honestly I was worried it was a way for him to break up with me," she said. "It never occurred to me in any way whatsoever that he was planning violence against anyone."
Danley also explained that she has been working with the officials on the probe and will continue doing so.
"I have not made a statement until now because I am cooperating with the authorities. And I voluntarily flew back to America because I knew that the FBI and Las Vegas police department wanted to talk to me - and I wanted to talk to them.
"I will cooperate fully with their investigation, and anything I can do to help ease suffering or help in any way, I will do."
However, Danley refused to answer questions and also refused to talk about the weapons that he had stocked up before the killings.
Earlier, Danley's sisters had said that Paddock may have sent his partner away to the Philippines so that there is no interference in his plans. "She didn't even know that she was going to the Philippines until Steve said, 'Marilou, I found you a cheap ticket to the Philippines,''' one of the sisters said, according to the Daily Mail.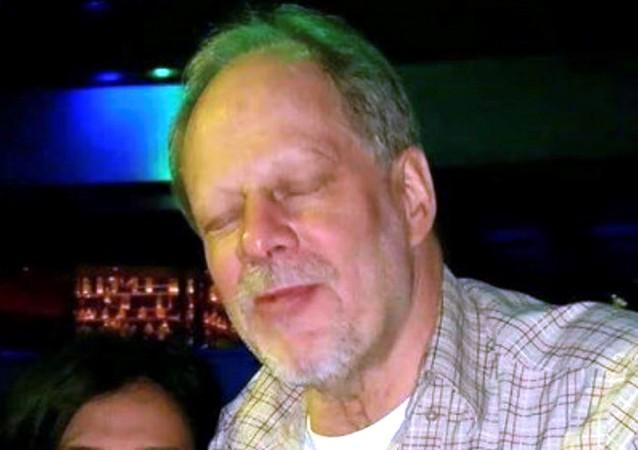 Paddock's family had earlier spoken up on the incident and said that they had no clue that the retiree was planning on something like painful and scary. He was a multi-millionaire and made most of his money by investing it in real estate, according to his brother Eric.
Eric said that he was shocked his brother had killed so many people and revealed that he had earlier worked as an accountant and was a gambler. Paddock was someone with "no religious affiliation, no political affiliation" and was "not an avid gun guy at all."
While Eric did say that his brother was "not a normal guy" and "played high-stakes video poker," the family never saw him as someone who could have had so many guns and could kill people. "Our condolences to everyone. We just don't understand. It's like I said, an asteroid just fell out of the sky. And we have no reason, rhyme, rationale, excuse. There's just nothing," the Associated Press quoted Eric as saying.
Eric said that he would like to know where his brother managed to get the guns from.
"We're working with the cops since the first thing, trying to you know understand, trying to make it do what we could. There's just nothing. We have nothing to give you. He was just a guy," he added
"I mean he's definitely only himself. There's no affiliations, once again that I know of, there's no affiliations. There's no church, there's no politics, there's no anything."