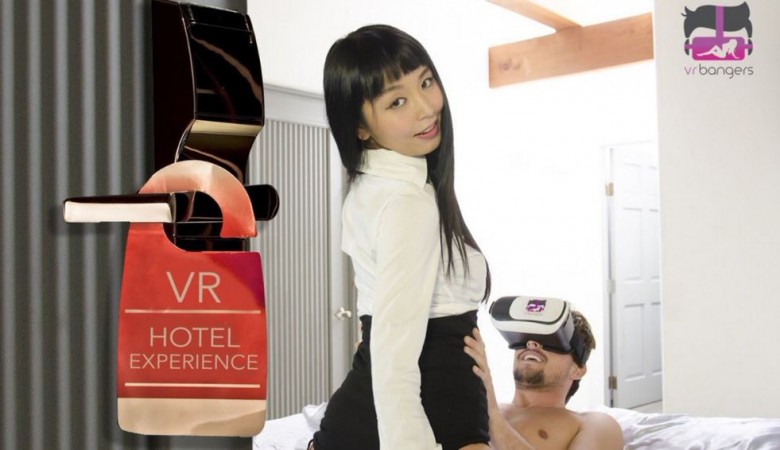 Some people preferred the privacy of a hotel room to indulge themselves in watching 2D porn movies, but the arrival of virtual reality (VR) sets, VR porn is the future reality and could soon take the place of those rented 2D porn movies in hotel rooms.
Two companies, a porn studio, VR Bangers and VR headset company, AuraVisor have got together to bring new experience to people, VR Bangers Hotel Experience, which is a combination of VR porn and room service. The companies plan to have their trails at Los Vegas hotels, Engadget reported. The companies plan a larger roll-out into other cities at a later date.
The whole package, according to the report will cost $19.99. These packages will also offer users with different scenarios, with the option of opting for a male or female virtual companion.
Auro Visor's VR headset is probably the right match for the package as the headsets are cheap, there is no need to have a tethered smartphone (which otherwise needs it to be connected to PC or smartphone and users have to deal with a complicated setup).
The VR headset that is part of the package, runs on Android device with modified Google's mobile OS. The headset features a 5-inch 1080p display and has a 100-degree field of view.
Users will have access to a custom VR store that is linked to Google Play store, the report added. This set up might be attractive to business customers.
VR Bangers promised that users will be able to "see [their] hotel room replicated in the VR headset," probably hinting at the Las Vegas vibe in every 3D experience.
Currently, there is not specific information on the release of this package, or to what hotel it would be initially released.
Nevertheless, Pornhub had in March announced that it would be adding a VR category in its website. People can watch the adult content using devices like Oculus Rift, Samsung Gear VR, and Google Cardboard with Android and iOS mobile devices.