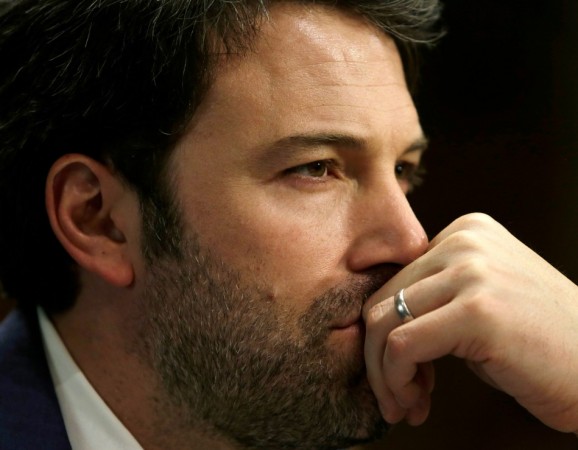 "Man of Steel 2: Batman Vs. Superman" actor Ben Affleck has reportedly been banned for life from playing Blackjack at a Las Vegas casino after he was caught counting cards.
Affleck was at the Hard Rock Hotel & Casino in Las Vegas as part of his romantic getaway with wife Jennifer Garner prior to starting production of "Batman vs. Superman."
The high-rollers tables where Affleck was playing was surrounded by security officials, after they found him counting cards, a strategy that is not illegal, but frowned upon by casinos, according to reports.
"Ben was banned from playing blackjack not booted from the casino because as the security said 'you are too good at the game," a source told FOX411. "The hotel staff was really nice. They told him he could play other games and ended up getting him and Jennifer a car back to their hotel."
The Casino too released a statement saying that Affleck, "a valued guest of Hard Rock Hotel & Casino, is not banned from our property and is welcome back any time."
Affleck is no stranger to gambling. In 2011, it was reported that Afflect lost $400,000 to movie mogul Ron Meyer in 2004, around the same time he was engaged to Jennifer Lopez.
"Ben busted big. He drummed up a giant tab, and then all of a sudden he disappeared from the game. He wasn't seen for months," a source told Star magazine, according to Daily Mail.
The amount was considered a huge sum for Affleck at the time as he hadn't had many projects that would rake in money. "He'd had a string of bad movies and didn't have any big projects on the horizon, and everyone was wondering, 'Is Ben broke?'
"But we knew that he couldn't stiff a businessman like Ron Meyer. That would be 'career over' in Hollywood. Suicide. Eventually, Ron got paid and Ben started turning up to the games again," the source concluded.
[ED:VS]