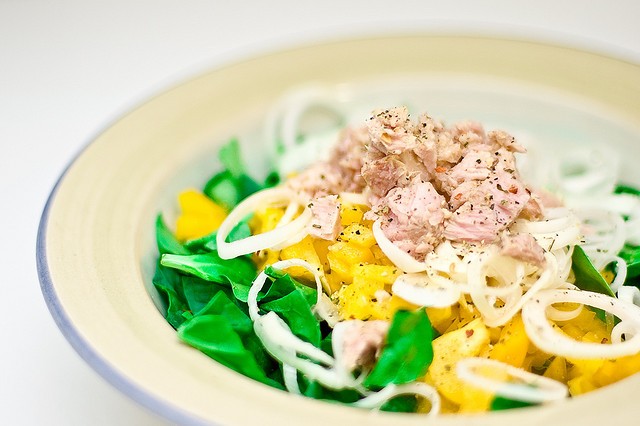 Eating only two large meals a day - breakfast and lunch - can help to manage type 2 diabetes better than the normally recommended six smaller meals, a new study says.
Type 1 diabetes occurs when pancreatic cells (produce hormone insulin that regulates blood sugar in the body) are destroyed by immune system of the body and it requires daily insulin injections to survive. In Type 2 diabetes, the body develops resistance to insulin and it normally affects people aged 40 or above.
Findings of the study contradict the belief that has been prevalent from a very long time which is followed by millions of people affected with diabetes across the whole globe - breaking meals into smaller ones that spread evenly throughout the day is crucial to keep blood sugar under control.
For analysing importance of diet in diabetes, researchers selected 54 patients, men (29) and women (25), aged between 30 and 70. During the trial, participants were divided into two equal groups and followed either a diet that consisted of six smaller meals or two large ones. Both the diets contained 1,700 calories. After three months, the groups switched their diets.
People achieved better weight loss and lowered blood sugar levels while following the two-meal diet than the other.
"Eating only breakfast and lunch reduced body weight, liver fat content, fasting plasma glucose, C-peptide and glucagon, and increased OGIS, more than the same caloric restriction split into six meals," researchers Dr Hana Kahleová and colleagues from the Diabetes Centre, Institute for Clinical and Experimental Medicine, Prague in Czech Republic, said in a news release.
These results suggest that, for type 2 diabetic patients on a calorie-restricted diet, eating larger breakfasts and lunches may be more beneficial than six smaller meals during the day.
The study has been published in the journal Diabetologia.
Nearly 62 million Indians are diabetic and nearly 44 lakh Indians, aged between 20 and 79, are unaware that they are diabetic. The disease claimed nearly 10 lakh lives in 2011, according to a 2012 report. If left untreated or undiagnosed, diabetes can increase the risk of cardiovascular diseases (strokes, heart attack), cause damages to the kidney, eye, nerve, foot, and lead to cancer.