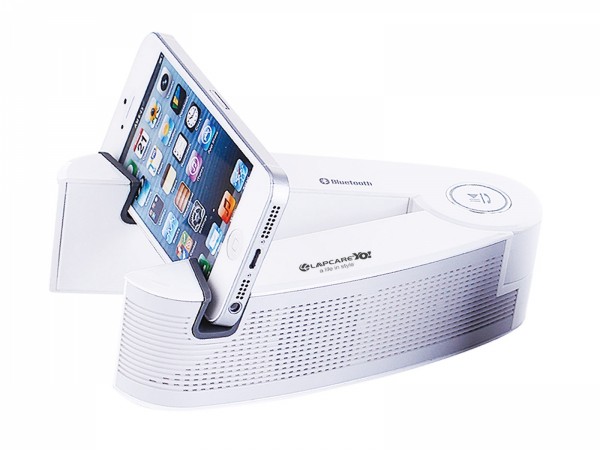 Lapcare, an Indian consumer electronics accessories manufacturer, has launched two new devices in the Indian market and both the products are focused at budget concerned Indian consumers.
Named Lapcare YO!M-25, the latest power bank offers a powerful 8,000 mAh capacity and also acts as a portable, external hard disk. The YO!M-25 features a Micro SD slot, which is expandable upto 128 GB. One can now charge devices, while securely accessing their files.
The Lapcare YO! M-25 power bank sports a dual USB port, enabling users to charge two devices simultaneously. An inbuilt i5 and i6 cable, makes it appealing for Apple fans as well.
The Lapcare YO!- LBS-999 is a Bluetooth speaker with a mobile stand in-built. Lapcare YO! – LBS999, features a 1,050 mAh Li-On battery, which keeps the speaker going for upto 4 hours. The Bluetooth+NFC connectivity, pairs with any Bluetooth enabled device and provides a range of upto 10 meters. Additional features include a USB Port, LED indicator, volume adjusting function and an in-built microphone for hands free call receiving.
Both the Lapcare YO!- M-25 power bank and Lapcare YO!- LBS-999 are priced at ₹3,997. The Lapcare YO!- M-25 power bank comes in classic mosaic white color and has a warranty of 12 months and the Lapcare YO!- LBS999 Bluetooth speakers comes in two elegant colors -- Black and White -- and has a warranty of 12 months.
Both the products are available at all leading retail outlets of all formats and leading e-commerce sites including Flipkart, Snapdeal, Amazon, E-bay and laptoporiginals.com.