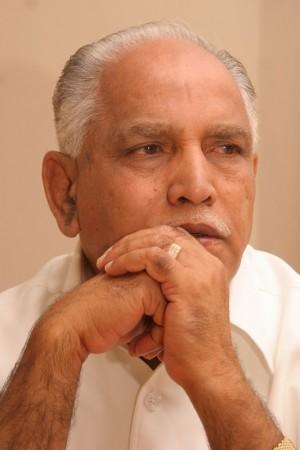 The Supreme Court commissioned Central Empowered Committee (CEC) on Friday recommended a CBI probe into the alleged land scam case against the former Karnataka Chief Minster BS Yeddyurappa.
Yeddyurappa, who is already reeling under various controversies, is now likely to land up in a fresh soup if the apex court orders a CBI probe as suggested by the CEC.
The Supreme Court-panel, which was probing the alleged role of Yeddyurappa into various land scams in Karnataka, accused the former (Yeddyurappa) of misusing his Chief Minister's office and flaunting numerous rules and even committing massive irregularities to benefit his relatives.
Yeddyurappa was charged with nepotism as he allotted the lands in and around Bangalore in arbitrary manner for monetary benefits to his kin. He received lots of flak from the opposition for denotifying lands favouring his two sons, son-in-law and allotment of land to her daughter.
Last year, Lokayukta special court judge even slapped non-bailable arrest warrant against Yeddyurappa and his two sons Shimoga MP B Y Raghavendra, B Y Vjayendra, son-in-law Sohan Kumar and former housing minister Krishnaiah Setty.
Raghavendra and Vjayendra were granted conditional bails. However, Yeddyurappa and Krishnaiah Setty were taken into custody and sent to jail.
Yeddyurappa gave a slip to the Lokayukta police and surrendered himself in the court after a warrant was issued against him. However, he was later rushed to hospital after he complained of chest pain within hours of him being arrested.
Yeddyurappa being a powerful leader from lingayat community, was instrumental in bringing the first ever BJP government in south India. He was lurching from one crisis to another since the day he assumed Chief Minister's office in Karnataka.
On July 31, 2011, Yeddyurappa resigned after a Lokayukta report drafted by Justice Santosh Hedge on Bellary illegal mining indicted his possible involvement that caused Rs 16,000 core loss to the state exchequer.