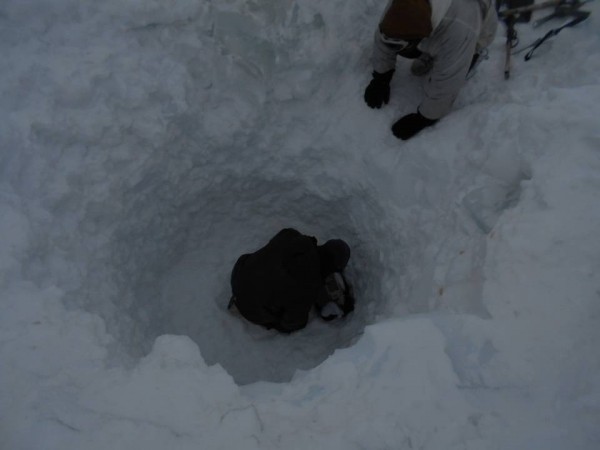 Lance Naik Hanamanthappa, the soldier who was found alive at Siachen Glacier under 25 feet of ice six days after an avalanche struck the Indian Army post last week, died on Thursday.
Hanamanthappa, who hailed from Karnataka, died at 11:45 a.m. on Thursday, the Indian Army said in a statement. The soldier, who was found with a faint pulse on Monday, had slipped into a coma and was put on ventilator at Delhi's RR Hospital.
"Despite best of medical efforts Hanamanthappa K could not be saved. All ranks of the Indian Army express heartfelt condolences," the army said on its Twitter account.
Earlier on Thursday, the defence ministry had released a medical bulletin stating that Hanamanthappa was "extremely critical with worsening multiple organ dysfunction" and had been put on " maximal life support." He is the tenth Indian jawan to have died in the avalanche that struck Siachen glacier on Feb. 3.
The Indian Army had declared the 10 soldiers, including nine jawans of the Indian Army's 19 Madras battalion and one junior commissioned officer (JCO), as presumed dead after they were trapped in an avalanche that came crashing down on their post situated at 19,600 feet on the Actual Ground Position Line, which is India's border with Pakistan at Siachen.
However, Hanamanthappa was miraculously found to be alive with a faint pulse, and he was rushed to Delhi's Army Research and Referral Hospital.
Prime Minister Narendra Modi and Army Chief Dalbir Singh had visited the hospital to check on hs condition on Tuesday.
Modi took to Twitter on Thursday to condole the Hanamanthappa's death.
"He leaves us sad and devastated. RIP Lance Naik Hanumanthappa. The soldier in you remains immortal. Proud that martyrs like you served India," the prime minister tweeted.
The Indian Army shared the details of the nine other soldiers who had been killed in the avalanche, in a Facebook post embedded below.