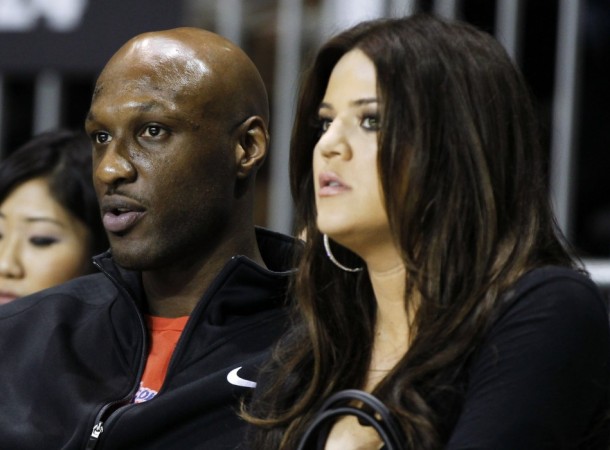 Lamar Odom has reportedly decided to get back with his ex-wife Khloe Kardashian. More so, the NBA player has expressed his discontent regarding Kardashian's alleged relationship with The Game.
Rumor has it that Odom is not happy with Kardashian's growing closeness with The Game and he thinks she is dating the rapper to take some kind of revenge.
"He says she's hooking up with The Game as revenge," a source told Us Weekly (as reported by Hollywood Life).
Adding to Odom's woes, Kardashian even posted a picture of herself with The Game on her official Instagram account on Feb. 22 in addition to going out on a club date with the rapper and seemingly grinding all over him.
"Khloe was getting her life pure and simple," another source told Hollywood Life. "She was having a blast, grinding all over The Game in the VIP section they were in."
It seems Odom is not able to gulp down the fact that Kardashian has started seeing someone else within a month of filing for divorce. Recently, in a press conference for his Spanish football team, the NBA player revealed to the press that he still considers Kardashian as his wife.
"I love my wife," Odom said, adding, "She'll always be my wife - no matter what."
Odom and Kardashian's relationship went kaput when the former allegedly took to drugs and got involved in extramarital affairs. And now, Odom seems hell-bent on getting Kardashian back.
"He is in Spain for two months and he thinks by the time he gets back to L.A., they could get back together," a source told HollywoodLife.