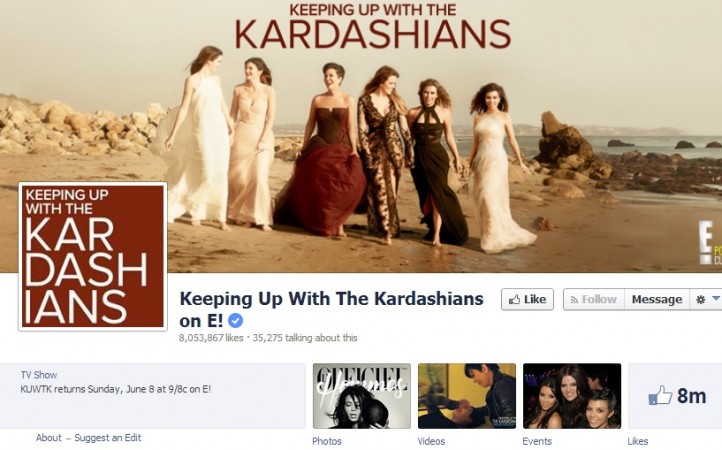 "Keeping Up with the Kardashians" is set to return with the rest of season nine on Sunday, and the trailer of the episode shows that the Khloe Kardashian-Lamar Odom drama is far from over.
The footage shows Khloe telling her sister Kim that she is putting an end to the double life she had been leading to hide Odom's drug addiction. The video shows Khloe attempting to start her life fresh by moving out of the house she shared with Odom.
"That house is done. I am never going back there," she is heard saying. But the transition does not seem to be easy, especially when it comes to her dating life as Khloe sees her former husband during a date night with new beau French Montana.
The trailer shows Khloe, Montana and the rest of their friends pulling up to Penthouse nightclub, and immediately someone in their car says, "Lamar's here," to which Khloe responds, "This is so bad."
It was earlier reported that Lamar gets turned away from the nightclub believing that he would start a brawl, but rumors suggest that Odom was asked to meet Khloe at the club, and the entire incident was staged.
The Kardashians have long been accused of staging their family reality show, and multiple sources have come out with proof of how the family fakes situations to increase the show's ratings.
For instance, Kris Humphries, Kim's former husband, reportedly told a friend last year that the scene where Kim loses her earring in the ocean while vacationing in Bora Bora was staged.
"Kris was with Kim and her family in Bora Bora, and he playfully threw her in the sea. Kim emerged from the water, freaking out, with cameras rolling, shrieking that she had lost one of her diamond earrings, which are worth $75,000," a source close to Humphries told Radar Online.
"Kim was crying hysterically, but then miraculously, one of her younger sisters found the earring in the ocean, where the group had been swimming. It was probably 6-8 feet deep, and Kris commented to Kim how unbelievable it was that the valuable earring was found as the current in the ocean in Bora Bora is very, very strong. Kim just said, 'I know,' with very big smile on her face."
Meanwhile, season nine of "Keeping Up With the Kardashians" will feature moments leading up to Kim and Kanye West's wedding, the family's Thailand vacation, and Kendall Jenner moving out.