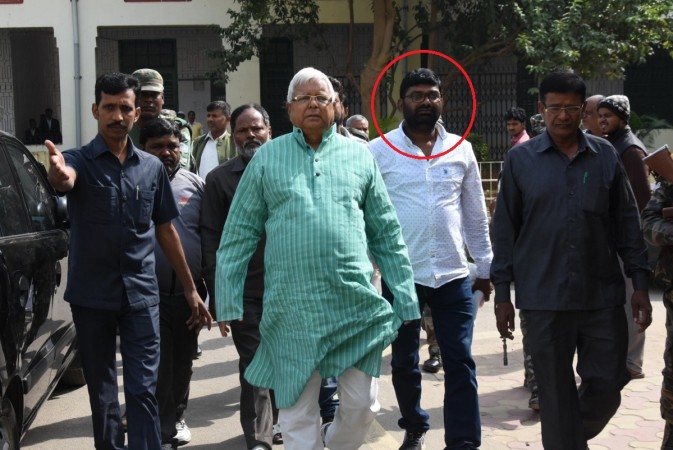 Rashtriya Janata Dal (RJD) chief Lalu Prasad Yadav may be involved in various cases of corruption, but that doesn't make him lose out on the love that his fans have for him.
In fact, such is the bond between the former Bihar Chief Minister and his aides, that the Ranchi police on Tuesday said that, two of Lalu's aides got themselves convicted in a false case so that the duo can serve the RJD supremo, who is currently lodged in the Birsa Munda Central jail.
Here's what happened
According to the Times of India, the two accused had hatched the plan to land themselves in trouble, which would lead to their imprisonment in the same jail as Lalu. In fact, according to media reports, the two managed to find a place for themselves in the prison the same day Lalu was convicted in the Fodder Scam case on December 23.
One of Lalu's aides, who has been identified as Madan Yadav, was sent to prison after being held guilty of snatching Rs 10,000 from a Ranchi man named Sumit Yadav.
Madan's friend, Laxman Yadav, who too has been sent to the Birsa Munda Central jail, had helped in Madan in carrying out the crime.
Sumit, on whom the police have no doubt, had filed a complaint against the two snatchers on December 23 and interestingly, the duo surrendered before the court of the Judicial Magistrate.
They got themselves a place in the same jail where Lalu was later sent on January 6 to serve three and a half years of imprisonment.
Madan's sudden imprisonment on December 23 shocked everybody as Madan is financially stable and had no reason to snatch money from others.
Reports have said that Madan is an entrepreneur who owns two cowsheds, a big house and a high-end SUV.
"Madan is well-connected with a sound financial background. He has no reason to snatch or steal," Manoj Kumar, a tea-seller who knows Madan, was quoted as saying by TOI. He also added that Madan purposely got himself involved in the snatching case in order serve Lalu in the jail.
Police are investigating the case as it is evident that both Madam and Laxman are close aides of the RJD chief. While Madan used to serve Lalu whenever he used to visit Ranchi, Laxman was Lalu's cook.
However, RJD spokesperson Shakti Singh Yadav has said that though the accused are RJD party men, they are not close to the RJD chief.
"Police should probe how the two got jailed. Laluji never asked anyone to go to jail," the RJD spokesperson was quoted as saying by TOI.
Meanwhile, a news outlet has reported that the Janata Dal United has alleged that Lalu has a feudal mindset, owing to which he is "getting services of two supporters inside the prison".