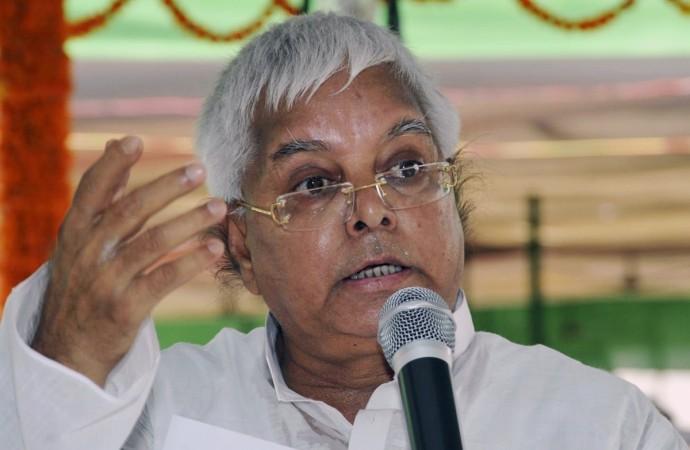 Former Bihar Chief Minister Lalu Prasad Yadav will require a cardiac surgery, said doctors at Asian Heart Institute in Mumbai on Tuesday.
No details were provided, however, about the kind of surgery that Rashtriya Janata Dal chief requires, at this moment. Yadav is said to have been suffering from multiple heart problems, and on Monday, was admitted to the Asian Heart Institute at Bandra Kurla Complex. There, it was declared that he required a heart operation, after a complete check-up was conducted.
Multiple problems in Yadav's heart made it difficult for the doctors to figure out which one to deal with first. The complete check-up and tests carried out throughout Monday have helped the doctors manifold.
Certain media has reported that it is the valves of Yadav's heart that need attention. However, these reports have neither been confirmed nor been denied by the doctors. When questioned about the details of the surgery, Dr Vijay D'Silva, the Medical Director at the Asian Heart Institute, said told The Hindu that they can only be made public after a few pending reports came in.
The RJD Chief's health condition is quite stable and the check-up on Monday was quite ahead of normal schedule, said sources within the hospital. Yadav has been hospitalised under Dr Ramakant Panda's care. His relatives including wife Rabri Devi and son-in-law have accompanied him on his medical trip to Mumbai.
"Laluji is fundamentally a healthy person, as can be seen from the intense campaigning he has done. Based on preliminary reports, we can now confirm that a cardiac surgery is needed," Dr D'Silva was quoted saying, by Firstpost. "A few reports are pending. The details of what kind of surgery is needed will be available to us only after these reports come in."