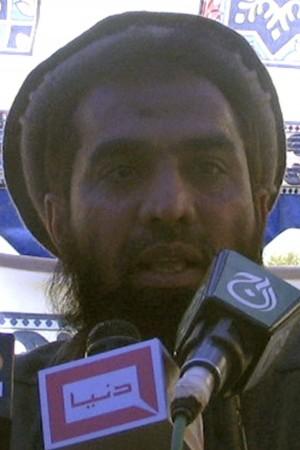 A day after Islamabad High Court suspended government's detention order against the alleged 26/11 mastermind Zaki-ur-Rehman Lakhvi, Pakistan issued fresh orders to detain him in another case on Tuesday.
Shortly before his release from the jail, Lakhvi was booked for allegedly kidnapping a man named Anwar Khan six years ago. He was produced before a magistrate court on Tuesday in connection with the new case.
The terror mastermind was given bail on Monday by Islamabad High Court, which granted a conditional release to him. Lakhvi submitted ₹1 million surety bond and was to be released from Adiala Jail in Rawalpindi on Tuesday, according to NDTV report.
However, he was arrested soon in the new case.
The decision was taken after the Indian government summoned Pakistan's High Commissioner Abdul Basit on Monday to lodge a protest against the cancellation of Lakhvi's detention, which would have freed him from jail.
There were reports that Lakhvi would be released from jail soon after a written order is issued, confirming the suspension of detention order. Islamabad HC had on Monday cancelled the Pakistani government's order to detain Lakhvi for three more months.
The Pakistani government had issued detention notification under Public Maintenance Order against Lakhvi soon after anti-terror court granted him bail on 18 December. However, Lakhvi's counsel Abbasi challenged the detention orders under a public security order in the high court on Friday.
The court had granted him bail citing lack of evidence to support his involvement in 2008 Mumbai terror attack, in which India lost 166 lives.