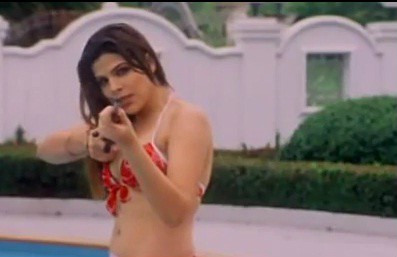 In another development to the ongoing investigation on Bollywood starlet Lalila Khan's missing case, the Jammu and Kashmir constabulary on Friday claimed that they have arrested her stepfather Asif Sheikh in Bangalore.
The arrest came just a day after the alleged revelation by Parvez Iqbal Tak about Laila.
Sheikh, who married Laila's mother Saleena Begum after she divorced her first husband, has confessed to his crime, according to a NDTV report. He has reportedly said that he shot Laila and her family to death with the help of Tak and threw their bodies from a cliff in Igatpuri, Maharashtra. He is expected to give more information on Laila's mysterious disappearance last year from Mumbai.
However, the probing agencies have announced that they would not jump to any conclusion on the alleged dead of Laila based on the suspects' confessions, since there are possibilities of them lying to the investigators to save Laila. The agencies will probe the possibilities of Laila and her family being killed in Mumbai, as claimed by the suspects.
According to reports, Sheikh will be grilled by the Jammu and Kashmir police before the Mumbai officials take him into their custody for further interrogation.
Parvez Iqbal Tak had earlier claimed that "Wafa" actress was killed along with her family and their bodies were disposed near Mumbai. He also reportedly named Sheikh during the investigation as the one who plotted the murder of Laila and her family.
Laila is suspected to have links with LeT terror group. Anti-terrorist officials believe that she might have scouted the Mumbai city for the terror group and assisted them in last year's Delhi High Court bomb blast.