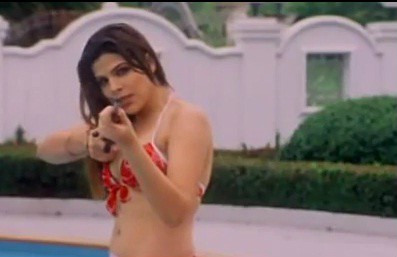 The Mumbai crime branch officials have sent six skeletons, which were recovered from Bollywood starlet Laila Khan's farmhouse in Igatpuri this week, for anatomy and toxicology tests to confirm identities of the bodies and to ascertain whether they victims were poisoned.
The police are seeking the DNA samples from the relatives of Laila to determine the identities of dead bodies. It is reported that they have asked Laila's grandmother's DNA samples for the process.
Meanwhile, sources revealed that toxicology reports would help the officials probing the case to determine the motive of the murder and to nail the perpetrators. If the reports contain toxins in the bodies, it will lead to a case of premeditated murder.
The police believe that the suspects must have killed Laila and her family of jealousy.
Pervez Tak, the stepfather of Laila, has reportedly admitted to killing the starlet and her five family members with the help of Laila's house help in a fit of anger, following a scuffle. Police team has launched a manhunt for Shakir, who is believed to have helped Tak in the killing.
Mumbai crime branch and ATS teams initiated search operations around Laila's farm house based on the claims of Pervez Tak and Asif Sheikh, key suspects in the case, who have allegedly murdered the starlet along with her family last year.
Laila's missing case grabbed the nation's attection after she was accused of having LeT links by the anti-terrorism officials.
Laila, Pakistan-born, made her debut in Bollywood with "Wafaa", starring opposite Rajesh Khanna. She went missing last year from Mumbai.