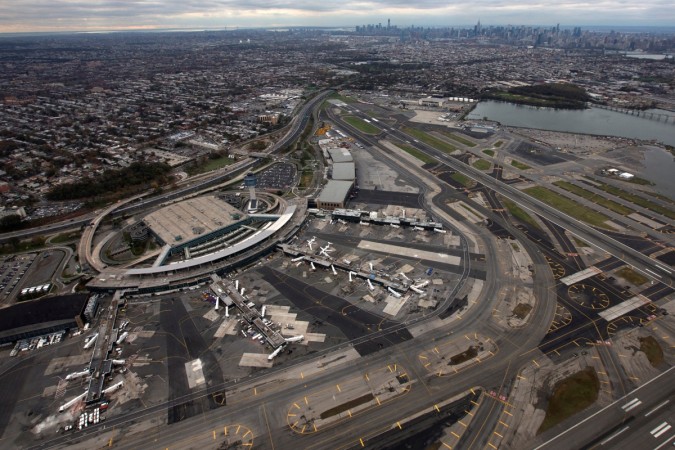 An abandoned vehicle prompted authorities to evacuate a terminal at the LaGuardia Airport in New York on Thursday night.
Passengers were asked to evacuate Terminal B at around 11 pm local time as authorities investigated the vehicle that was abandoned with its doors open, according to media reports.
Passengers at the airport tweeted pictures of military personnel standing or walking through the airport.
"Just landed at LGA and entire arrivals have been closed and there are soldiers with AR 15s everywhere," Dan Chen said in a tweet.
"'War of terror's perpetual burden Terminal B of New York's LaGuardia Airport evacuated as police investigate unattended vehicle," Saracen tweeted.
Just landed at LGA and entire arrivals have been closed and there are soldiers with AR 15s everywhere pic.twitter.com/U82Ga9OvAC

— Dan Chen (@jackalswitch9) September 23, 2016
'war of terror's perpetual burden Terminal B of New York's LaGuardia Airport evacuated as police investigate unattended vehicle pic.twitter.com/GyEFxast4B — saracen (@hademtu) September 23, 2016
An abandoned car prompted evacuations in a terminal at LaGuardia Airport pic.twitter.com/FI9mri4grZ

— Sanguine (@laginchey) September 23, 2016