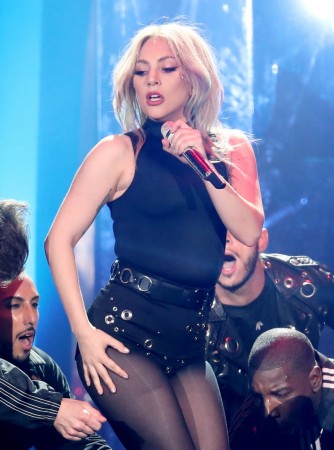 Lady Gaga has said that she wanted to become an actress long before she aspired to become a singer. The 32-year-old Applause hitmaker recently received huge appreciation for her performance in A Star Is Born.
At The Hollywood Reporter's annual Actress Roundtable Close Up, Lady Gaga spoke about her career choices. She said: "I wanted to be an actress before I wanted to be a singer and a musician. This is a big dream of mine. I felt really excited and really ready for this part."
"For me, for many years, I have created characters for myself because I did not make it as an actress, so I made characters that I could be, so I could be one, and they were always in some way related to the woman that I wanted to sing to–a part of me," she added.
Lady Gaga shared: "Like for my album Joanne, I always had this vision of a woman with a baby in one hand, and a Pinot Grigio in the other and cut-off jeans – her hair wild and in a bun, just singing her butt off and going 'I never thought I'd like Lady Gaga, but man, do I love this music.'"
Meanwhile, in an interview with the Toronto Sun, Bradley Cooper revealed how he chose Lady Gaga for the role. He said: "Elia Kazan wrote a great autobiography and he wrote about how he'd never audition actors, he would take them for a walk around the block. That always resonated with me, particularly because I've auditioned for 2,500 things over my life."
"Sometimes in an audition, you don't get a sense of somebody and like Jackson says, 'Talent is everywhere.' If you can get someone to relax and be open, they're going to show you their soul. And someone like her showing her soul is captivating, then you put on top of that Lady Gaga's incredible acting ... it was astonishing, but not surprising because of look what she's achieved in her other field," he added.