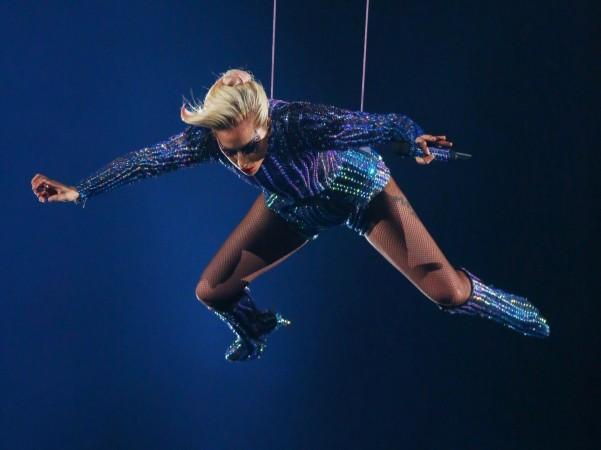 The halftime shows of Super Bowl always stand out as memorable ones. The Super Bowl 2017 halftime show wasn't anything different. Thanks to the one-of-a-kind Lady Gaga!
She enthralled the crowd, gave New England Patriots probably a great motivation to make one of the most inspiring comebacks ever to beat Atlanta Falcons...and she jumped. The jump from the Bad Romance singer instantly produced a number of memes on the internet.
Watch: The trailers released during Super Bowl 51.
While we know that the Super Bowl is one of the most-watched shows in the world, WWE fans catching the halftime show by Lady Gaga, also didn't step back from opining that the jump from the 30-year-old was perfect for pro wrestling!
Here's the Lady Gaga jump everyone is talking about
Shane McMahon, currently the WWE SmackDown Live commissioner, was a daring risk-taker during his prime at the pro wrestling promotion. He is famous for making high-adrenaline jumps from the top ropes, above the steel cage, above the hell in a cell cage and even from the titantron!
WWE fans seized the moment quickly to bring out the similarity between the jump from Lady Gaga at Super Bowl LI and Shane McMahon's high-flyers in the WWE.
Here's what's happening on Twitter