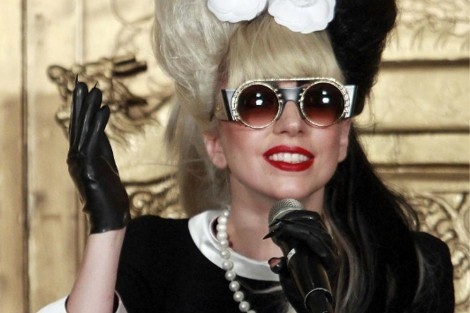 Lady Gaga recently revealed her plans to become the first artiste to perform in space and will do so in 2015.
After making headlines for her bizarre sense of fashion over the years, the "Artpop" singer has expressed her desire to become the first artiste to sing in space a year from now, US Weekly reported.
The 27-year-old will ride in a Virgin Galactic ship and sing to one of her future hit singles, during the Zero G Colony high-tech musical festival in New Mexico.
"She has to do a month of vocal training because of the atmosphere," said a source, who added that the diva's glam squad will join her in the shuttle.
Zero G Colony is a three-day, hi-tech festival set to take place at Spaceport America in New Mexico that features world-class entertainment and cutting-edge technology. Gaga's performance in space is planned to take place on the third day at dawn, which is approximately six months after the first Virgin Galactic commercial flight.
The event might as well be history in the making. Though astronomers have frequently travelled to space, this will be the first time a person will be traveling to the outer world to perform.
Gaga's third studio album "Artpop" will hit stores on 11 November. Even before its release, the album has received positive reviews. Billboard reviewer Jason Lipshutz having rated it an 84 percent praised the pop star for "coherently channeling R&B, techno, disco and rock music as a pop artist while discussing sex, drugs, lust, God, fame and creativity," and calling it "her most sonically and lyrically diverse album to date."