Kareena Kapoor Khan's fashion and fitness mantra has always inspired many young girls and women. Be it her size zero look or her flaunting her baby bump in style, the actress has surely raised the fashion and fitness standards in the industry.
Unlike most of the pregnant women, Kareena didn't shy away from making public appearances during her nine months of pregnancy and in fact flaunted it with elan. And after delivering her baby Taimur Ali Khan, the Veeray Di Wedding actress has been working hard to shed the extra kilos that she gained during her pregnancy.
The actress is maintaining a healthy diet and celebrity nutritionist Rujuta Diwekar is helping her maintain it.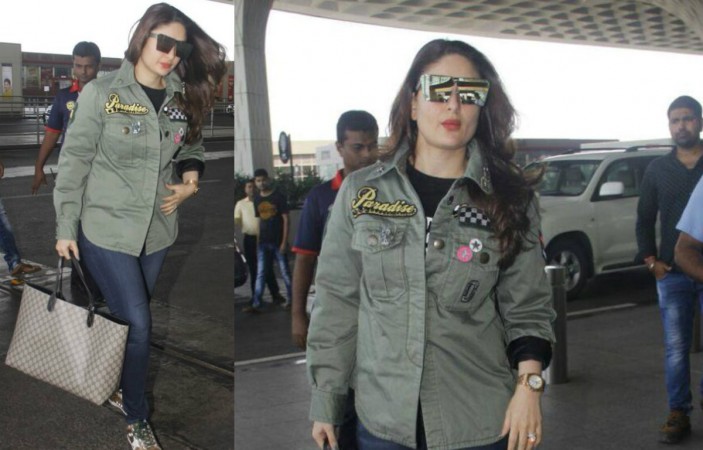 In an interview with News18.com, Diwekar revealed the secret behind Kareena's rapid weight loss, which can be helpful to many women who desperately want to lose the post-pregnancy weight. It, however, differs from person to person. Kareena had been fit for the past 10 years and hence losing weight post pregnancy wasn't a difficult task.
"The fact that she was fit for 10 years before she got pregnant (is the secret to her rapid weight loss post pregnancy). Every girl must realise that while we look at life in small parts, what really affects us is how we look like in the next two months (whether in our jobs or jeans) but it has more to do with how we have been treating ourselves in the last 20 years. So, the secret to getting in shape post pregnancy is to know that pregnant is also a good shape to be in. Nice and round on the stomach, toned and strong in your back and legs, and healthy even before pregnancy crossed your mind," Diwekar said.
Talking about the food that she recommends to Kareena, Diwekar said nuts, jaggery, rice, ghee, dahi and banana were a must have in Kareena's diet. She had recommended her to avoid packaged, processed food and also irregular meal timings.
"Celebs are the easiest people one could work it, they are kind, appreciative of your efforts and committed to bring about lifestyle changes that will help them get into the shape that they aspire to be in," said Diwekar. "It is in fact challenging for them given the schedules, timings and the constant scrutiny that they are subjected to. So, if there really is a challenge, it's only about planning diets that fit their lives and actually about asking them to take it easy when needed," Diwekar added.
Besides maintaining a balanced diet, Kareena is practising Yoga on a daily basis and learning kick boxing to shed the extra kilos.