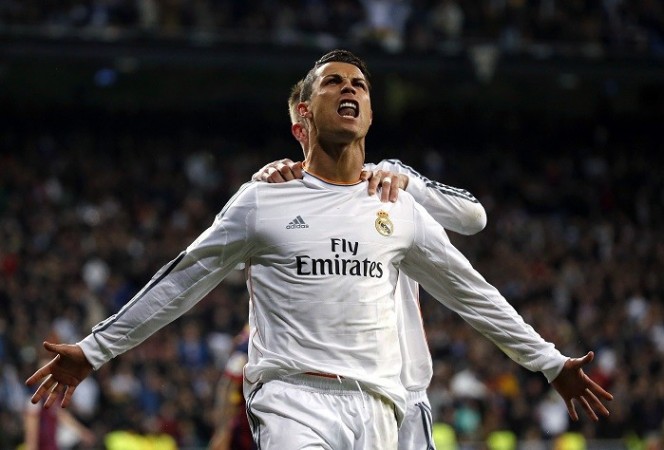 The wounds will still be pretty raw, the anger far from subsided. But, Real Madrid will have to put their disappointment of losing the El Clasico to Barcelona behind them as they travel to Sevilla in the La Liga on Wednesday night.
The 4-3 loss to their biggest rivals would have been a hard pill to swallow, especially after the match was lost in controversial circumstances with the red card to Sergio Ramos turning the game completely in Barcelona's favour.
However, Real still lead Barcelona by one point with nine games remaining, with Atletico Madrid, who face Granada on Wednesday night, level on points with their neighbours. Barcelona can go top of the La Liga with a win over Celta Vigo in the early game on Wednesday, meaning the pressure on Real could be heightened further when they kick off against Sevilla, a team in spanking form.
"The side were fine before the Clasico and they still are," Real manager Carlo Ancelotti. "This is one of the best sides in the world and we will continue to show it until the end of the season. The game against Sevilla is important and dangerous because the opponents are playing well, and will be spurred on following the European derby [in the Europa League against Real Betis], but we have a good chance to come back strongly and with spirits high, because there's no time to reflect on what happened".
"We are trying to forget the Clasico and prepare well for the game against Sevilla. The side trained well today [Tuesday] and the mood is good. We have quality and we are conscious of the importance of this game.
"We are going to try and win because it's more important to think in the game that you are going to play, rather than the one you just played. In the Clasico we made small mistakes, but we played well. We had the chance to win it. We didn't come off the field happy, but our spirit is good."
Sevilla will not be easy opponents, with Unai Emery's men on a five-match winning run in the league, which has seen them perched impressively in fifth. Rubbing further salt into the gaping Real wounds will be something that Sevilla will target, but they will also be aware of facing a backlash from the Los Blancos.
"If we are fifth, it's thanks to the efforts of all the team, and our only, only, only objective tomorrow is to stay fifth," Emery was quoted as saying by the club's official website on Tuesday. "The individuals for Madrid can make the difference.
"With the defeat the other day, they'll maybe come with a little bit of doubt, which can disappear at any moment because they are very good. To beat Madrid we'll have to give a perfect performance in all senses, in attack and defence."
Where to Watch Live:
La Liga: Sevilla vs Real Madrid Live TV and Streaming Information (Match starts 10 pm local time, 2.30 am IST, 9 pm GMT, 5 pm ET)
| | |
| --- | --- |
| Country | TV Broadcaster |
| India | Star Sports 2 and Star Sports HD1 |
| US | Bein Sports USA |
| Canada | Bein Sports Canada |
| United Kingdom | Sky Sports 4 |
| Middle East | Bein Sports Arabia |
| Brazil | ESPN |
| Africa | SuperSport |
| Latin America | Direct TV |