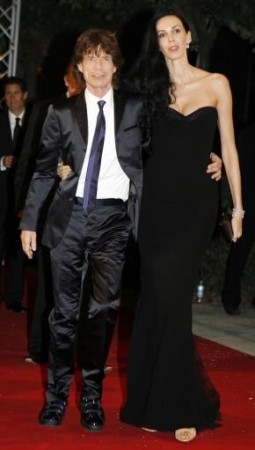 The death of L'Wren Scott, who was found hanging from a doorknob on 17 March, has shocked her family, friends as well as boyfriend Mick Jagger, and speculations are rife on what could have prompted the fashion designer to commit suicide.
Theories swirling around suggest that Scott feared Jagger would dump her, and this led her to take the extreme step.
Scott met Jagger 13 years ago while styling him for shoot and immediately fell in love. But in recent times, Jagger has been distancing herself from Scott, sources said.
"She had problems with the business," a source close to Scott, 49, revealed. "She was a woman of a different age. He was, in a different way, her famous boyfriend who was distancing himself," reported Hollywoodlife.
Jagger, 70, was in Australia when news of Scott's suicide reached him. Reportedly, Scott feared that both her professional as well as personal lives were at the verge of ending.
Meanwhile, Jagger is said to be completely devastated after losing his girlfriend and has not been sleeping or speaking much.
"He is totally devastated and just wants to be surrounded by his family. We have never seen him so despondent and are extremely worried about him," a source close to the singer told The Mirror.
"He didn't sleep after being told the news. How could you? Like anyone, he is wrestling with how it happened and if he could have prevented it."
Reportedly, Jagger had given a diamond engagement ring to Scott as a sign of his devotion, and contrary to reports, he wanted to spend his whole life with Scott, who was known worldwide for her work, beauty and meticulous thought process.
"Mick gave L'Wren the ring as a sign of his devotion," Jagger's friend revealed to HollywoodLife. "I know it was a vintage ring that he picked out himself, but they were very quiet about it, they never discussed it in public - it was just private for them."