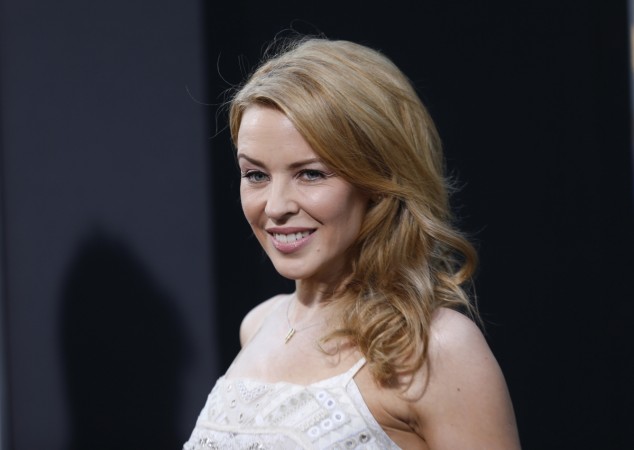 And we have a winner. The Kylie Minogue vs Kylie Jenner trademark war came to an end with Kylie Minogue winning the battle. According to a report by Global News, the Australian singer has won the battle against the Keeping Up With the Kardashians star, Jenner over the use of the name Kylie.
Also Read: You too can holiday like the Kardashian-Jenner clan at these 10 best beach resorts in the world [PHOTOS]
The confirmation comes after the US Patent and Trademark Office rejected Jenner's claim to name. Despite losing the battle, the reality-show star already has plans of filing an appeal to use the brand name "Kylie" for her own fashion and beauty line.
How did this all begin?
The battle between the Kylies began in April 2015 when Jenner applied for a trademark on the name. According to World Intellectual Property Review, she was seeking protection for the name "KYLIE" with regard to advertising services and endorsement services. This move led to the Australian pop singer sending a notice opposing the trademark application, stating several reasons.
The notice stated that Minogue that she is an "internationally renowned performing artist, humanitarian and breast cancer activist known worldwide simply as "Kylie," while Jenner is "a secondary reality television personality."
Why did Minogue win?
Jenner had launched a line of cosmetics called KYLIE last year and according to her latest appeal, she wanted to have a brand called "KYLIE JENNER" for a clothing line that would also feature loungewear, swimwear, and underwear.
However, Minogue already owned the license to the name "KYLIE" and has a number of perfumes, music and sound recordings, live entertainment, jewellery, dolls and toys, and printed matter such as magazines and books under the name, before Jenner even started her line. Minogue also owns the domain name kylie.com since August 21, 1996.
So how did Kylie fans react to the news? Take a look: