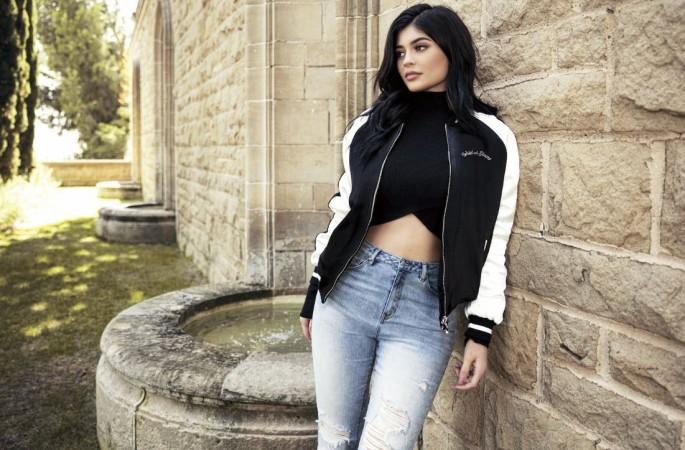 Kylie Jenner had a few things to say when fans on Twitter seemed to believe her sex tape was doing the rounds on the internet. The 19-year-old lip kit queen finally cleared the air for millions who wondered if she and Tyga made a video of themselves.
Kylie tweeted, "Lmao no that's not me!!!" to a fan who shared a video clip on Twitter. The fan asked Kylie to confirm if the blonde-haired woman in the video clip was indeed her.
The Keeping up with the Kardashians star's response was a surprise for many, who didn't think she would acknowledge it.
Kylie, who is known for keeping in touch with her fans, has been posting recent photos of her Halloween costumes and been giving them a sneak peek of what happened at her sister, Kendall's 21st birthday party.
The supermodel celebrated her birthday on Wednesday night at Catch, a popular restaurant in West Hollywood. Kendall's birthday milestone was attended by Hailey Baldwin, Cindy Crawford, her mom Kris and sisters Kourtney and Khloe Kardashian.
This year, Kylie broke the tradition and instead of posting a Happy birthday message for Kendall, she revealed what she wore on the eve of her elder sister's birthday.