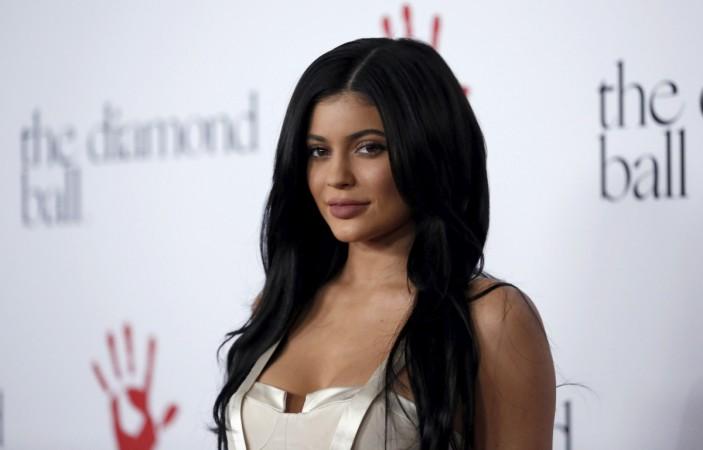 Kylie Jenner has made the decision to move on from her relationship with Tyga. The on-again, off-again couple called it quits just recently. And if the rapper has currently turned to his friends for support, then his ex-girlfriend has found comfort in her family.
The "Keeping up with the Kardashians" star is being helped by Tyga's ex, Blac Chyna aka Angela Renee. The make-up artiste, who is currently engaged to the lip kit queen's brother, Rob Kardashian, is helping her through the break-up.
According to Hollywood Life, the future member of the Kardashian clan was the first to congratulate Kylie on her recently acquired single status. A source close to Rob's fiancée recalled her as saying that the 18-year-old is "better off" without Tyga in her life.
"Angie was very upbeat and energetic... Angie also told her 'Tyga ain't nothing to be crying over," the source added.
Rumours of Kylie and Tyga's split surfaced after Kim Kardashian's sister was seen at the Met Gala 2016 all by herself. The rapper was accompanied by his mother and a model, according to several media reports.
However, this isn't the first time that the two have called it quits in their two-year relationship. In November 2015, the reality star distanced herself from the rapper just before his 26th birthday.
Kylie's recent snapchat videos indicate that she's found comfort in her mother, Kris Jenner's house. She uploaded a video of her raiding the momager's fridge while the Kardashian matriarch wasn't at home.
Her ex-boyfriend Tyga finally responded to news of his split and told E! Online, "I'm good, you know? Just another day and working hard and trying to get to that next level and achieve big things and evolve."
It isn't yet clear why the two broke up but sources told the outlet that their split was "a long time coming."
A source close to Rob's fiancée told the 18-year-old she's "better off" without Tyga in her life.