Kylie Jenner's solo reality show, Life of Kylie, will premiere on August 6, and it will give viewers a glimpse into the professional as well as personal life of Kim Kardashian's half-sister.
Kylie has often appeared on Keeping up with the Kardashians, giving us a chance to explore the dynamics of her relationship with her sisters – Kourtney, Kim, Khloe, Kendall – and her brother Rob Kardashian.
Also read: Kylie Jenner's solo outing into reality TV may end in disaster; Life of Kylie producers are upset with the star
With her new reality show, Kylie hopes to give her fans a chance to see the real her. Also, this will provide her with an opportunity to move away from the Kardashians, a source told HollywoodLife.
"Kylie does not want to blow her chance to truly separate herself from her famous family," the source said. "She sees her new show as her big opportunity to break away from her older sisters' shadows. Kylie loves her entire family dearly but also wants to make her own mark and brand."
In the past few years, Kylie has gained a reputation for being a capable businesswoman, thanks to the success of her lip kits, and she hopes to achieve similar success with her solo reality show.
"Kylie loves that she found success in her own makeup line and hopes she can keep the momentum flowing with her new TV show," said the insider. "She does not want to ever be known as Kim Kardashian's little sister, she is Kylie Jenner and the boss of her own empire."
It remains to be seen how well Life of Kylie fares, but earlier this month it was reported that producers of the show weren't pleased with Kylie's work ethics.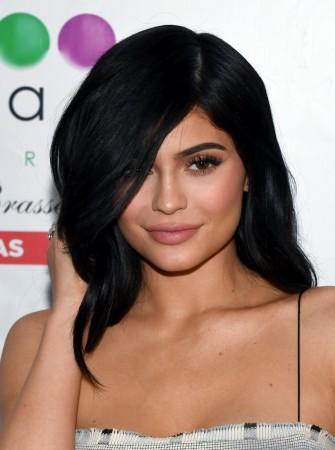 A source told Radar Online that Kylie's spoilt attitude has irked her crew members who feel the show will be a disaster if she doesn't pull up her socks.
It is like Kylie doesn't even care, she just ignores any schedule that dictates when she is supposed to be in the studio. Kylie just doesn't show up when she is needed, and no one knows that she's not coming," the source added.
"Kylie's show is in serious jeopardy. It could be a serious disaster."