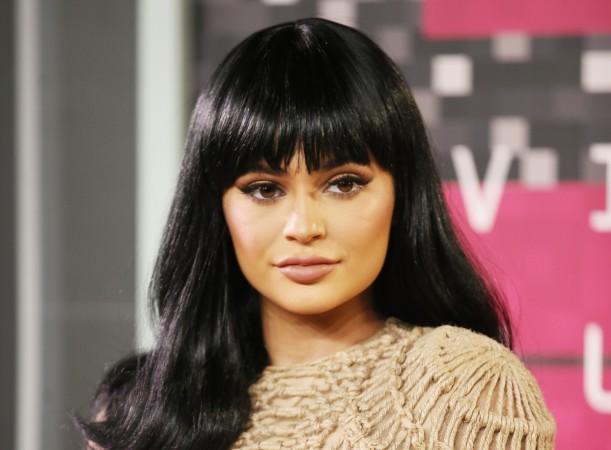 Kylie Jenner, the popular television personality known for her appearance in reality show Keeping Up With The Kardashians, has shared her topless photos on Instagram on Wednesday, March 1.
The two black-and-white semi-naked images show her on the bed holding a cigarette, which she shared with her longtime friend Sasha Samsonova."On a wednesday with @sashasamsonova," the fashion model captioned her Instagram post.
In one of the topless photos of Kylie, her face is partially lit up by a small ceiling night lamp and the two high windows in her room. It shows her blowing smoke from the cigarette.
Another semi-naked black-and-white image of Keeping Up With The Kardashians star shows her fully lit-up face. In the photos, she holds the cigarette between the figures and blows smoke upwards while facing towards the camera.
Meanwhile, Kylie hinted about her engagement with 27-year-old rapper Tyga in another Instagram photo. Through a mirror selfie, the television personality showcased a glittering round ring on her left hand.
The Keeping Up With The Kardashians star has been dating the rapper for almost two years and she admitted her relationship with him during an interview with Complex magazine. "The first year we started hanging out, everyone around him told him not to be with me," she said.