Kylie Jenner has just made a confession and we can't believe it. Can she really not stand Kendall?
Reportedly, financial envy has caused a rift between Kendall and Kylie according to Radar Online.
"There's so much envy between these two, it's as though they're not happy when the other's doing well," a source said. Apparently, the tension seems to be about their financial situations where Kylie is reportedly worth $900 million and Kendall about $50 million.
"Kylie really rubs it in and it's been a big issue lately because Kendall's on the ascendency with her modelling. And that's gotten Kylie looking over her shoulder," the source added.
The financial feud is reportedly causing friction as they "can't really stand each other and have nothing in common."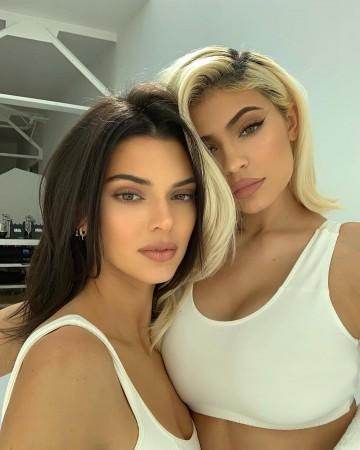 "What's crazy is that they're both impossibly spoiled and have been rich since birth, but nothing seems to be enough and their greed knows no bounds," concluded the source. Kylie was just named the fifth Wealthiest American Celebrity of 2018.
It is being reported that her net worth of $900 million sees her tied at fifth place with Jay-Z in a new list compiled by Forbes Magazine. Kylie Cosmetics was launched two years ago, and has already shifted over $630 million in makeup products, according to Forbes.
Meanwhile, Kendall was named 2018's highest paid model for the second year in a row, according to Forbes. The star, who raked in $22.5million, completely destroyed the competition, with second place Karlie Kloss earning nearly half on $13 million.
We sure hope that the apparent feud between the sisters simmers down soon.