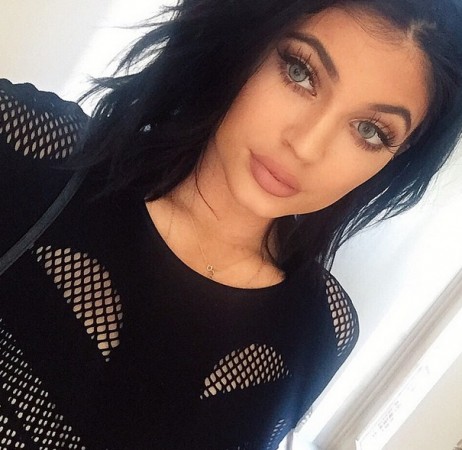 Kylie Jenner and Tyga may not have confirmed their relationship status officially, but whatever they shared, seem to be on the rocks right now. Thanks to the rapper's ex-girlfriend, Blac Chyna, the reality star broke up with him on Tuesday. Hollywood Life also reported that Chyna is very happy with this dramatic break-up.
The ongoing feud between Jenner and Chyna came to an end when Tyga's former fiancée slammed the 19-year-old reality star on social media by posting a series of flirty text messages exchanged between her and Tyga.
"Keeping Up with The Kardarshians" star called it off with the 25-year-old rapper because she felt publicly humiliated after Chyna posted screenshots of texts where Tyga has asked the model to take him back so they could be family again. Chyna, who is the mother of the rapper's two-year-old son, King Cairo, also said that he's been trying to rekindle their romance for the past seven months.
Apparently Tyga had texted Chyna asking if they could spend some time together, but when the model ignored his advances, he replied: "I want to be with u. I want to be positive. I want to be a family again. Want to start this friendship, relationship [sic]."
Embarrased by this incident, Jenner asked Tyga to show her the texts he sent to Blac, but he refused. And now finally, when she has called it quits, Tyga has been insisting that the only reason he's been texting Chyna was for the sake of his son.
"Tyga really feels that he hasn't done anything wrong, telling Kylie that he is just trying to keep a good relationship with Blac for the sake of King. He says it's important for King to know he still has a family and to see his mommy and daddy getting along," an insider revealed.
There is no doubt that Chyna has been wanting to break Kylie and Tyga's relationship as she always saw the "Keeping Up with The Kardarshians" star standing in way of her happy family.
The reports stated that the model hated the fact that behind closed doors, Tyga was secretly trying to be with her, while in public he's in Kylie's arm. "She's happy that the truth is out. She's happy she blew the lid off his cover," the insider added.
Well, no points for guessing — now we all know who has finally won this head to head battle.