As the summer transfer window in France was nearing its end on Thursday, August 31, Ligue 1 giants Paris Saint-Germain, who secured the services of Neymar for a world record transfer fee of £198 million last month, were at it once again as they signed Kylian Mbappe from Monaco.
The 18-year-old has been signed on a year-long loan deal, with an option to make it permanent for £165.7 million, according to BBC.
"The loan agreement also includes a call option for Paris Saint-Germain which, when exercised, will bind the player to Paris Saint-Germain until June 30, 2022," a statement on their official website read.
PSG act smart over deal
PSG have delayed signing Mbappe permanently to escape sanctions from Uefa for a potential breach of Financial Fair Play (FFP) regulations, according to which a club needs to balance transfers and wages with television, ticket income and revenues from commercial avenues.
Notably, PSG have already broken the bank with the historic Neymar deal and if the transfer fee for Mbappe was to be added in this year's accounts, the Ligue 1 side would have come under Uefa's scrutiny, which could have led to a possible ban from Champions League.
PSG, according to BBC, have not even mentioned that the loan will become permanent, but only have stated that they have an option to do so. They thus have made sure the transfer fee for Mbappe will only be taken into account next year.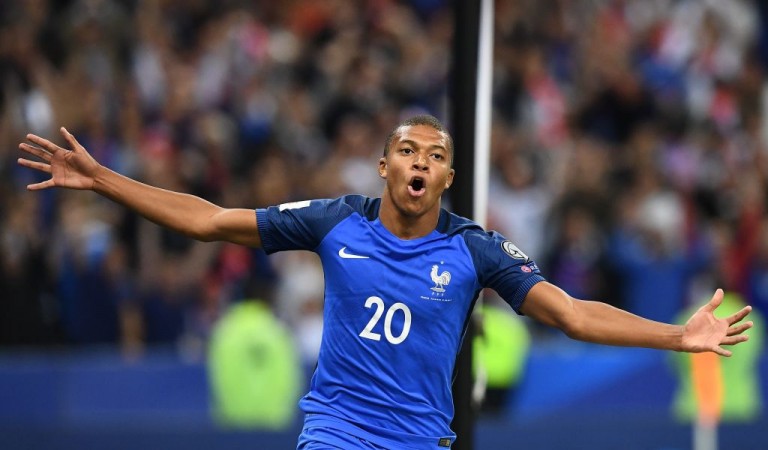 Notably, Mbappe was a hot property in the recently-concluded transfer window as the striker garnered huge interests from Premier League giants Manchester City, Liverpool and Arsenal. The French striker could have also joined the likes of Cristiano Ronaldo and Gareth Bale as he was also on Real Madrid's radar.
The teenager was in red hot form for Monaco last season, scoring 15 goals and making eight assists in just 29 league appearances. He was also a key member of the French side's progress to the Champions League semi-final as he scored six goals from as many matches.
'Most promising'
However, Mbappe has revealed he signed for Monaco's league rivals PSG as he wanted to be "part of the club's project, which is one of the most ambitious in Europe", according to a statement.
PSG CEO Nasser Al-Khelaifi said they were excited about signing Mbappe, who according to him, is the "most promising" teenager.
"It is with a lot of emotion and satisfaction that I welcome Kylian Mbappe to the Paris Saint-Germain family. It was essential for French football that we keep and help develop such a great talent in our championship," Al-Khelaifi said
He added: "Among players of his age, he is, without doubt, the most promising in the world due to his immense technical, physical and mental qualities."