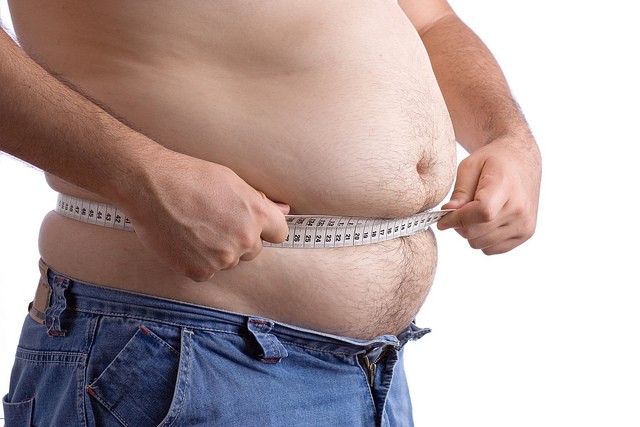 In a bizarre case, a woman in Kuwait has divorced her husband over his huge belly.
According to media reports, the woman said that the man's big belly was preventing him from performing his "marital duty properly."
The divorced lady told the court - where the couple were getting divorced - that she had repeatedly asked her husband to follow a weight-loss diet to reduce the size of his tummy, but he chose to ignore her pleas.
"The woman told court that her husband cannot perform his martial duties properly because of his big belly," stated Al Rai Al-Am daily, Emirates 24|7 reports.
The daily further reported that the woman had asked him to divorce her, but he did not.
Kuwait is an Arab country and the legal system followed there is based on Islam and codified into an "Islamicized" Napolenic code.
According to the official documents, "the Kuwait family law code, which governs matters such as marriage, divorce, child custody, and inheritance, was enacted in 1984 and contains 347 articles. It has been amended only slightly since 1984 and is based on the Maliki school of Islamic jurisprudence."
In this particular case, after the man refused to divorce his wife, she was forced to take the matter to court. After many sessions, the court eventually granted her divorce.
Under Islamic law, a Muslim man can divorce his wife just by saying 'I divorce you," thrice. He can also invalidate his decision within a period of 90 days. If the divorce is final, the man will not be allowed to remarry the woman until she marries and divorces another man.
However, a Shia or Sunni woman can opt for divorce only on certain conditions.
Under Sunni law, a woman can divorce her husband citing his mental or physical impairment, abuse, lack of performance of marital obligations, non-payment of financial maintenance, or desertion.
On the other hand, Shia woman can seek and obtain divorce for non-payment of financial maintenance, desertion, missing husband, mental illness, and denial of conjugal rights for four months.
However, in Kuwait no woman – be it Sunni or Shia – can divorce her husband solely based on his decision to take another wife, unless noted in their marriage contract.
The number of divorce cases have been increasing in Kuwait. Statistics with the Department of Legal Authentications show that the number of divorce cases reported in 2011 were 6,260, up from 5,972 in 2010. The report states that the number of cases has been on the rise from 1982 to 2011, Arab Times Online reports.