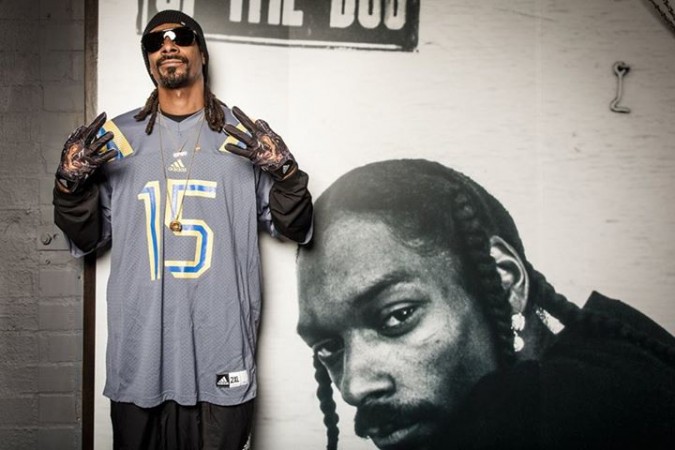 One of the most prominent figures in hip hop/rap history, American rapper Snoop Dogg has released 13 studio albums till date and carved out an illustrious legacy for himself. The rapper is now looking to extend that legacy with his 14th studio album, "Cool Aid," stated to release on July 1, 2016. Dogg recently gave a preview of the album in the form of "Kush Up," his latest single that features Wiz Khalifa.
"Kush Ups" is an out and out rap track that has a trap music-style rhythm and it can remind you of the Golden Era of hip hop. Lyrically, the song talks about living the good life, enjoying the attention fame provides and the bliss of marijuana. The song was released with a music video that shows the two rappers wearing expensive suits, driving around in spectacular cars, hanging out with beautiful models and living the good life in high profile clubs.
Dogg and Khalifa are both known to have written about their love for the herb and this is not the first time that they have collaborated with each other. The first worked together on the soundtrack of the 2011 stoner film "Mac & Devin Go To High School," a film in which they both starred. Since then they have been featuring on each other's albums now and then.
"Cool Aid" will see Dogg returning to his rap roots and will feature collaborations from the likes of E-40, Swizz Beatz and more.