WWE fans across the world got a rude shock when the pro wrestling promotion issued a statement that the upoming TLC pay-per-view event, scheduled for this Sunday, has gone through a major reshuffle. Roman Reigns and Bray Wyatt are out of the fight card, reportedly after contracting viral meningitis.
The Shield -- the team of Roman Reigns, Seth Rollins and Dean Ambrose -- was set for their much-anticipated comeback match against the team of Cesaro, Sheamus, the Miz, Braun Strowman and Demon Kane.
VIRAL MENINGITIS: Symptoms, Treatment
With Reigns out of the picture, WWE fans got another shock when it was announced that pro wrestling legend and Olympics 1996 gold medallist Kurt Angle, currently the manager of Monday Night Raw, will team up with Rollins and Ambrose on Sunday.
The tag team match continues to be 5 vs 3.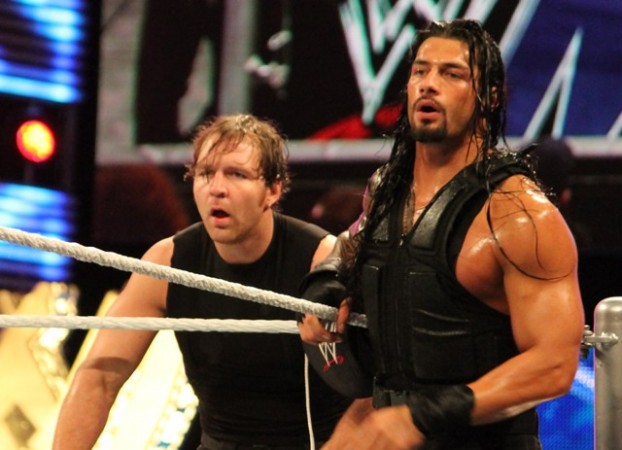 In other news, Wyatt, who was set to introduce the Sister Abigail character against Finn Balor, or the Demon King, is being replaced by SmackDown Live's AJ Styles.
The one-of-a-kind match between Balor and Styles is termed as a dream match by many, much like John Cena versus Shinsuke Nakamura, that took place on SmackDown earlier this year.
"We have confirmed that three of our performers have been diagnosed with a viral infection," WWE has reached out to Sports Illustrated via a statement. "As a precautionary measure, we are ensuring in-ring performers and staff are tested and immunized in accordance with recommended medical guidelines."