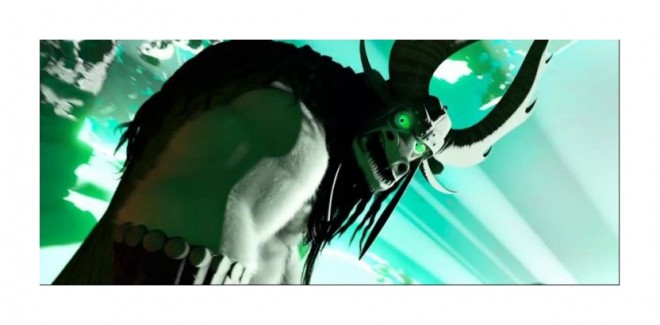 A new trailer of the upcoming "Kung Fu Panda 3" has been leaked online. Although the trailer was meant for the Chinese audience, it has revealed the new villain who Po will fight in the movie set for release on 26 January, 2016.
The one-minute trailer of the DreamWorks Animation film gives a first look of the furious five -- Tigress (Angelina Jolie), Monkey (Jackie Chan), Viper (Lucy Liu), Mantis (Seth Rogen), and Crane (David Cross) – along with Po (Jack Black), Master Shifu (Dustin Hoffman) and the new villain Kai (JK Simmons). It has also been revealed that the new villain is powerful and strong and uses jade to his advantage.
As a fan, BowserTheSecond points out, "Right, so what I could gather about the villain is that he seems to use jade as his main form of fighting. Either he can create automatons out of jade for others to fight, or he actually turns kung fu warriors into jade to make them his servants."
The movie is also pegged to be more intense that the first two instalments of "Kung Fu Panda", especially because of the "Transformers"-style theme music. Po is also expected to meet his biological family in this movie, as the posters released earlier by DreamWorks Animation suggested.
Check out the Chinese trailer here: