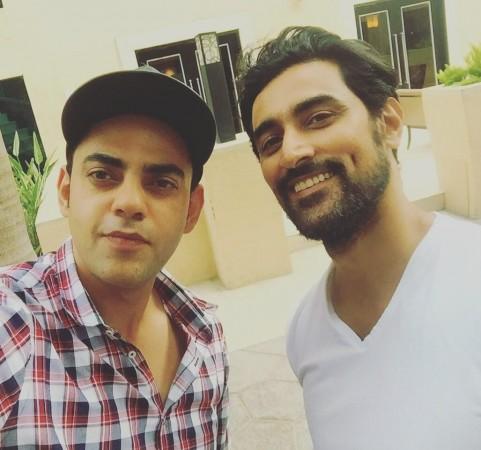 Actor Kunal Kapoor looks absolutely dashing in the teaser poster of his upcoming film "Veeram," for which he was been working out quite a bit. However, the film, supposedly based on William Shakespeare's play "Macbeth," may be a bigger draw on account of acclaimed Malayalam director Jayaraj. The film is expected to be bilingual, and will release in Hindi and Malayalam.
"Veeram" is said to be based in the 15th century, and as is amply clear from the poster, is the story of a warrior, for which Kunal Kapoor has had to undergo a tough body-building regimen. He is also growing out his moustache, images of which he has posted on his Twitter handle with the caption "Stache power."
The actor was last seen in the 2015 film "Kaun Kitne Paani Mein" opposite "Kabali" actress Radhika Apte. Before "Veeram" releases, he is also expected to be seen in the Gauri Shinde-directorial "Dear Zindagi," which also stars Shah Rukh Khan and Alia Bhatt.
The film, said to be set in northern Kerala, is being directed by acclaimed filmmaker Jayaraj, who had bagged the prestigious Kerala State Film Award for Best Film for his 2015 film "Ottaal." He is known for art-house films, and it remains to be seen whether he will be able to do justice to this film.
This is not Jayaraj's first Hindi film. He had directed one named "Bhibatsa" in 2002, in which he had also worked with acclaimed director Jeethu Joseph, who shot to fame with Mohanlal-starrer "Drishyam."
This is also not the first time a film on "Macbeth" is being made in India. Vishal Bhardwaj had earned plaudits for his version of the tragedy, which was named "Maqbool" and starred Irrfan Khan, Tabu and Pankaj Kapoor. However, the novelty of "Veeram" is it is set in a time when Shakespeare had not even been born!
See the teaser poster here: