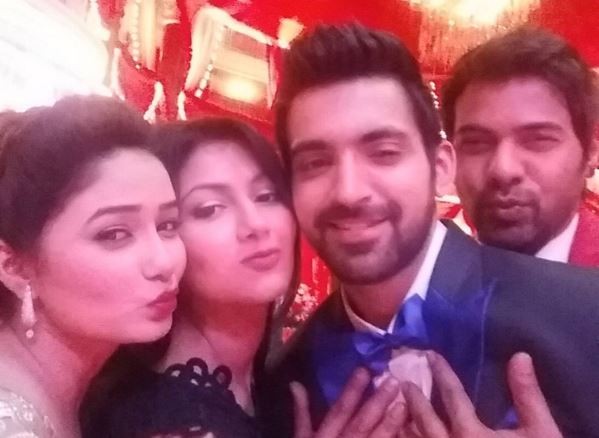 It looks likes the over-stretched track of exposing Tanu (Leena Jumani) on Zee TV's "Kumkum Bhagya" is finally nearing its end. After several failed attempts, Pragya (Sriti Jha) planned a ghost drama to scare Tanu. Pragya believed that her plan would force a terrified Tanu to reveal the truth about who the father of her unborn child is.
For several weeks, Tanu was seen panicking after seeing the "ghost." However, in the recent episodes, Pragya was shocked to learn that Tanu was aware of her plan. Tanu also showed a video recording where Pragya and Purab (Arijit Taneja) were seen discussing their plan.
Without fabricating it any further, Pragya revealed it to Tanu that she played the ghost drama to reveal the truth of Tanu's pregnancy. The protagonist further reminded that she had exposed Aaliya (Shikha Singh) and had thrown her out of the house. She warned Tanu that she will also face a similar punishment for having deceived Abhi (Shabbir Ahluwalia) and his family.
Tanu, on the other hand, challenged Pragya that she would never be able to expose her in front of Abhi, considering Pragya has no knowledge of who the father of Tanu's unborn child is. Meanwhile, Purab was seen worrying about the fact that their plan might get spoilt as Tanu was aware of their entire mission.
It should be reminded that during the Holi celebrations, a drunk Tanu had revealed to Abhi he was not the father of her unborn baby. Although Tanu's confession was recorded by Purab, Abhi refused to believe Tanu's words as she was under the influence of alcohol.
With this, it appears like Pragya and Purab would now use the video to make Abhi believe in Tanu's words. Also, will Tanu spoil Pragya's mission to expose her? Only time will tell.