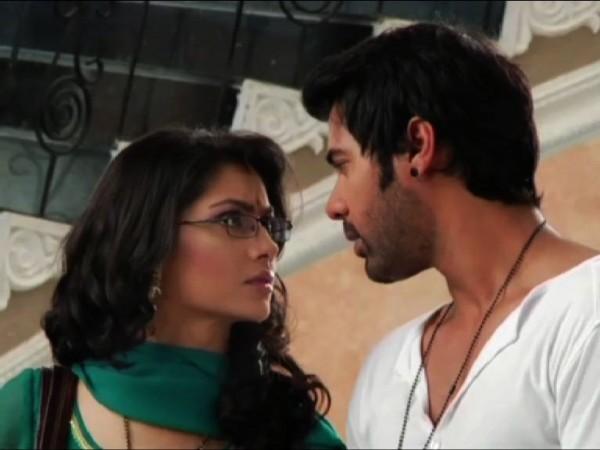 For quite sometime now, Zee TV's "Kumkum Bhagya" has been revolving around Abhi (Shabbir Ahluwalia), Pragya (Sriti Jha) and Tanu (Leena Jumani).
Tanu, who has been faking to be pregnant with Abhi's child, has convinced Pragya to such an extent that she is ready to divorce Abhi and leave the Mehra house. Innocent Pragya even takes the blame of stealing the large sum of money in order to unite Abhi and Tanu.
On the other hand, Abhi has finally fallen in love with his wife Pragya and doesn't want her to leave, however, he doesn't have sufficient reason to convince her as well.
In the latest development, Akash receives a report at the doorstep and while everyone starts enquiring about what the report is about, Abhi immediately snatches it.
On being pestered by the family, Abhi reluctantly announces that Pragya is pregnant. While the entire family rejoices at the news, Pragya and Tanu are shocked. Abhi fakes Pragya's pregnancy just to stop her from leaving him as he doesn't want to be left alone with Tanu.
The prelude of the next episode will bring a huge relief to viewers when Tanu finally confesses to Nikhil that she is pregnant with his child and not Abhi's. Interestingly, Pragya overhears Tanu's evil intention.
It now remains to be seen if Pragya is able to save her husband from Tanu's trap.