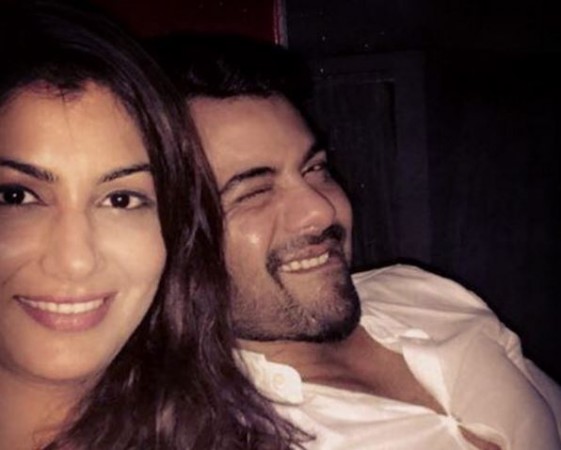 In Kumkum Bhagya, Abhi (Shabir Ahluwalia), who suffers from partial memory, is seen gearing up for his wedding with Tanu (Leela Jumani). While ardent viewers have been following the show religiously, some may have missed a couple of recent episodes.
So, here we bring you the twists and turns and the drama that happened this week -- October 24 to October 28.
For the longest time now, Pragya (Sriti Jha), has been trying to make Abhi recall about her being his wife besides her mission of exposing Tanu and Aaliya. In the recent episodes, Pragya expressed her views about Abhi marrying Tanu and told him to rethink about it before taking the big step. Abhi too was convinced with Pragya's suggestion and told Tanu that they should understand each other well before getting married.
This panicked Tanu, who feared of losing Abhi and tried emotionally blackmailing him about how it is her sick mother's last wish. Dadi, on her part tried to cancel Abhi and Tanu's wedding by telling it to Tanu's mother that Abhi is manglik and can only marry a manglik. She told Pragya that they should do something to stop the wedding at the earliest.
Purab, on the other hand, told Pragya that he would find out the truth behind Abhi's pictures with Tanu, which led the latter force Abhi to marry her. He later met a girl named Pooja who was also present at the party along with Abhi and Tanu that unfateful night. She told Purab that it was Aaliya, who made Abhi drink alcohol and then clicked pictures of Abhi and Tanu in compromising positions. Later, Abhi and his family learnt about it and were left stunned. However, this time as well Aaliya handled the situation and made everyone believe that Pooja was lying.
What's good? Pragya and Dadi tried to expose Tanu and her mother's truth. Abhi agreed to rethink about his marriage with Tanu on Pragya's request. Pooja dared to stand up and tell the truth.
What's bad? Tanu's mother didn't make an effort to make Tanu realise that she will not be happy marrying Abhi.
Conclusion: It's high time Tanu's truth be out in front of Abhi and viewers' favourite Abhi-Pragya reunite again. Dadi took the right decision of supporting Pragya in her mission to expose Tanu. Pooja's confession hopefully solves the never-ending track.