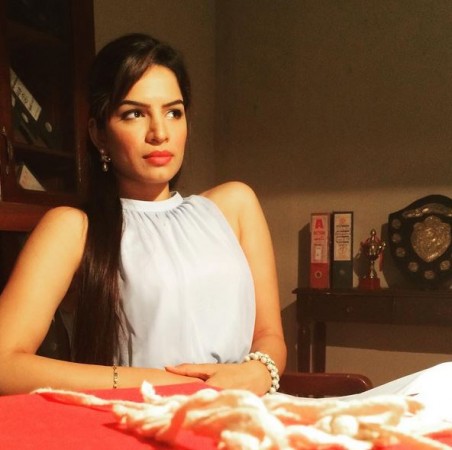 Even as viewers of "Kumkum Bhagya" are eagerly waiting for the reunion of Abhi (Shabbir Ahluwalia) and Pragya (Sriti Jha), it looks like the makers are in no mood to see the couple reunite.
After Alia (Shikha Singh) was sent to jail for having turned Abhi's life into hell, Pragya's next mission was to expose Tanu (Leena Jumani) in front of Abhi.
While the protagonist is still trying to find out the truth about Tanu's unborn child, an India Forums report states that Alia will return from jail and create turmoil in Abhi-Pragya's life.
Talking about her return on the show, Shikha said that she was quite excited about the upcoming track and has already started shooting for the show.
"Yes, Alia is back from jail to the show. And she has nothing else but revenge on her mind now. She feels that she was jailed due to Bhai aka Abhi and will now create havoc in his and Pragya's life. Now, everything will happen face-to-face. Till now, things were either behind the back or it was a two-faced thing. Now, everything is crystal clear and Alia will be rooting for vengeance," Shikha told the web portal.
"The writers have done a brilliant job in shaping up the character and its return. Usually, such a track can get unnecessarily lengthy and monotonous, but this seems a perfect time for another twist and is nicely tailored. I have started shooting once again and it keeps getting exciting," Shikha added.
Meanwhile, in the recent episodes, Pragya's mother Sarla (Supriya Shukla) met with an accident and Abhi and Pragya were seen rushing her to the hospital. It now remains to be seen if Sarla will be killed on the show.
In other news, Shikha is all set to tie the knot with her long-time boyfriend Karan Shah, a pilot by profession, in May. It will be a Gujarati wedding for the couple and the preparations for the special day have already begun.