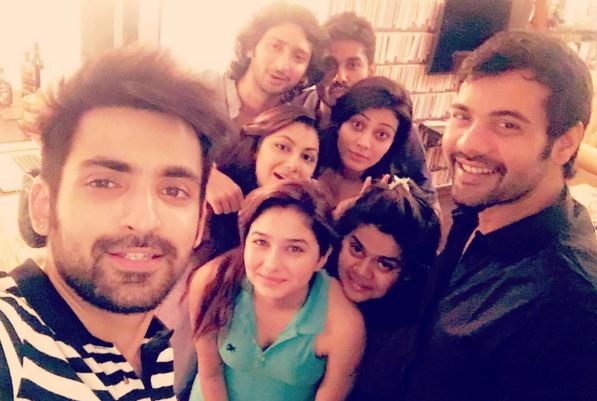 The makers of Zee TV's "Kumkum Bhagya" never cease to amaze its viewers with daily doses of drama. For the past several months, Pragya (Sriti Jha) has been trying to expose Tanu's (Leena Jumani) truth in front of Abhi (Shabir Ahluwalia). However, each time she is on the verge of exposing the antagonist, she faces obstacle from Tanu and eventually fails in her mission.
However, in the recent episodes, Pragya, in an attempt to save her relationship with Abhi, revealed it to the latter that he is not the father of Tanu's child. She also told him the reason behind her sudden transformation and explained why she, with the help of Daadi, had to devise this plan.
From Bulbul's death, Sarla's accident, Pragya's kidnap to Tanu's fake DNA report, the protagonist revealed all to Abhi; however, without any proof. Although Abhi seemed to have believed her words, Pragya insisted Abhi not to believe in Tanu and her proofs as she will only provide fake documents to win him back.
On the other hand, Tanu, Nikhil and Aaliya devised a plan to get rid of Pragya. Nikhil decided to fail Pragya's car brakes so as to make it look like an accident. Amid all the troubles, the viewers were also treated with a romantic moment between Abhi and Pragya.
However, while the viewers must be wondering if truth is finally out and that Abhi and Pragya are back together, the latest promo of "Kumkum Bhagya" look otherwise. In the video clip, Abhi's life was shown to be in danger as he drove the car, the brakes of which had failed. With this, it appears like instead of Pragya, Abhi will meet with an accident. It now remains to be seen if Abhi will survive the accident. Or is this the end of Shabir's character? Only time will tell.
Meanwhile, there were reports recently that in the upcoming episodes, Abhi would suffer partial memory loss due to an accident. Abhi would lose three years of memory and would only remember his relationship with Tanu. The male protagonist would fail to recollect his wedding with Pragya.
Now, if Abhi's car accident results in him suffering from partial memory loss, one can't help but wonder if Abhi will reunite with Tanu leaving Pragya heartbroken.